Five reasons why Overwatch's first year has been such an incredible success
From Jeff Kaplan to the strange fandom, here are the reasons to celebrate Overwatch's first anniversary.
Overwatch celebrates its one-year anniversary this week, and what a first 12 months it's been for Blizzard's immensely popular first-person shooter. At last count, an impressive 30 million players had logged time with the game, and that number continues to grow.
Overwatch's anniversary event celebrates the milestone with new maps, and gives players the chance to unlock new character skins and other items, all just in time for a free weekend (26-29 May) allowing those who haven't yet played the game to try it out on PS4, Xbox One and PC.
Blizzard recently released a video rounding up Overwatch's eventful first year (embedded above), but the future is bright. The game is sure to be around for a long time yet, but why has it been so popular?
Here are five reasons why.
The international feel and diverse cast
Overwatch has international appeal – and this may come as a surprise to a lot of publishers – because it feels truly international. It isn't bogged down in Americana, in long-established western or Hollywood concepts, it has a cast of characters and an array of settings that are truly global.
Overwatch's heroes come from around the globe. There's a gamer from South Korea, a hacker from Mexico, a pyromaniac from Australia, a robot built in Africa, a sniper from France and 19 more from Egypt, England, Sweden, Japan and all kinds of places.
There's diversity in the size and shape of characters, in their personalities and, of course, in how they play. There is, as the cliche goes, something for everyone.
No season pass or DLC
There are some people who see a season pass or DLC plan as a large black mark against any game, but they're by no means an instant signifier of a lazy release or greedy publisher. That said, Blizzard's decision not to adopt that model for Overwatch was certainly the right one.
Instilling in players a sense that they are buying something that will grow and improve with time is valuable, and lends value to a game.
A similar approach certainly worked for Nintendo in 2015 when its continued support of Splatoon on Wii U helped the game become a major hit despite the small install base of the console it was released on. Audiences respond to quality post-launch support, and that it's free is all the better.
Which brings us to...
Phenomenal live support
Blizzard is famed for the post-release support of its games, and Overwatch doesn't tarnish that reputation. A constant stream of tweaks and balances have coincided with new content and live events that have all been free, and which have all increased the game's value.
The release of a new playable hero is, of course, huge for the game, enticing players to return to see if the debuting character might be a new favourite. The themed live events are fun, and often introduce new modes of play to try out. Players never have to wait long for something new and exciting to sample.
It's not a new way of supporting a game, but one that has a proven track record when it comes to fostering a player base in the era of games as live services.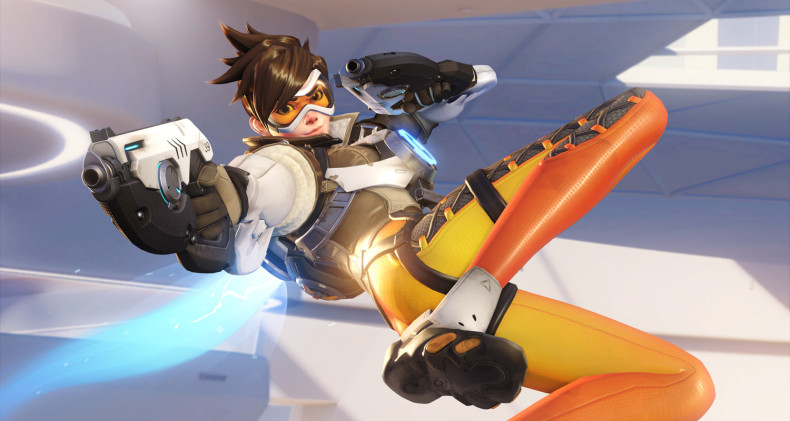 Jeff Kaplan from the Overwatch team
Charming, honest and affable, Overwatch director Jeff Kaplan is the ideal public face for a live game. Barely a week goes by without him dropping a new detail about the game's future on its official Battle.net forum, and that openness has endeared him to fans.
When Blizzard's lengthy tease of 23rd hero Sombra went on far too long, leading to a launch that provoked more relief than excitement, Kaplan and the live team were happy to admit their mistake.
Kaplan is essentially a meme now, there's even a running joke that he should be a playable hero in the game. It won't happen, but that so many fans would welcome it with open arms speaks of how friendly the close the relationship is between developer and player compared to most games.
He and the team he leads are also incredibly open to fan interpretations of Overwatch's characters, which have helped develop the lore that's existed primarily outside the game, in comics and animated short films.
"What's fun about Overwatch and the characters is that they belong to you guys and you can do whatever you want with them," he explained in a fun Q&A video.
"We think that's awesome... You've turned [Soldier] 76 into a dad, you've turned D.Va into some sort of Mountain Dew-chugging gremlin. If that's what makes the game cool to you guys [and] makes you love the characters even more, go for it is what we say."
The good-natured fandom
Overwatch amassed a big following before it was even released thanks to its fun trailers and strong character designs. Fans of all ages drew heroes, made comics, cosplayed as them, and that only intensified after the game launched.
Fans have concocted stories for the characters, filling in gaps left by Blizzard. Each hero has his or her detractors (there's a subreddit dedicated to gifs of Mei being killed) and passionate fans, making every hero all more important to the game overall... even Hanzo.
Every day Overwatch's story evolves, whether its official canon or not, and a great deal of that is down to fans whose own attachment to the game stems from its fabulous design and their own creativity.
Overwatch is going to be around for a long time to come, and given all of the above it's well positioned to only get better. Here's to another successful year.
For all the latest video game news follow us on Twitter @IBTGamesUK.