Nigeria's President Muhammadu Buhari has returned to the UK for follow-up medical examinations. The 74-year-old leader spent nearly two months on medical leave in London earlier this year, sparking speculations on his health and the future of Africa's most populous nation.
"Tonight I leave for London, to see my doctors. When I came back in March, I hinted that there might be a need to return soon, for a follow-up. I'd like to assure all Nigerians that there is no cause for worry," the president wrote on Twitter on 7 May, before his departure.
Although the Nigerian presidency has downplayed fears over Buhari's possible ill-health, concern remains that the leader is too unwell to continue to lead one of Africa's largest economies.
Here is what we know about Buhari's health and how Nigeria is dealing with the issue.
1. What are Buhari's health problems?
The Nigerian presidency has not disclosed details about Buhari's illness. Matthew T. Page, analyst and former US intelligence expert on Nigeria, told IBTimes UK Nigerian officials are not obliged to do so as "they do not believes such information is in the public interest."
Buhari returned to Nigeria on 10 March, temporarily ending ill-health rumours. However, he said had never felt so ill. Soon after, the presidency said the leader was planning to travel again to the UK for further medical tests.
Before his second departure to the UK on 7 May, some claimed the leader was working at a slow pace, meaning that economic reforms needed in the recession-hit country could not be implemented fast enough. Earlier this month, officials told Reuters Buhari spent between one and four hours per day at his office.
After he skipped two consecutive cabinet meetings, activists urged Buhari earlier in May to take more sick leave. However, Buhari's wife said fears over his health are exaggerated.
The leader made a brief public appearance on 7 May after Boko Haram terrorists released 82 girls who had been kidnapped three years before.
"Even though details of his health problems remain a secret, outward appearances suggest that he [Buhari] is battling some sort of life-threatening illness, such as metasticized cancer," Page said.
2. Who is running Nigeria?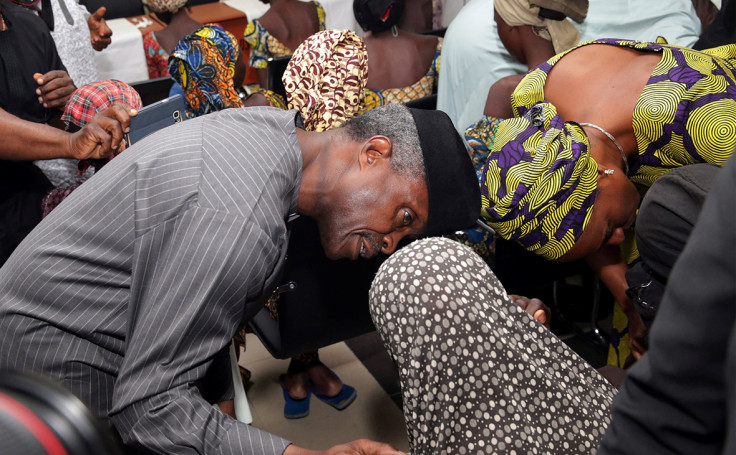 Before leaving Nigeria earlier this year, Buhari appointed Vice President Yemi Osinbajo as acting president.
Upon his second departure, the presidency said the length of Buhari's stay would be determined by the doctors. "Government will continue to function normally under the able leadership of the Vice President," read the statement.
Osinbajo has won praise for the leadership skills he demonstrated during Buhari's first absence, fuelling speculations he could have replaced Buhari if the latter had become incapacitated.
Among other things, Osinbajo met with leader of the restive Niger Delta region to discuss solutions in the oil-rich area. He also addressed grievances of protesters who called for economic reforms, and launched a 60-day action plan to improve the business climate.
"While Nigerians are becoming increasingly critical of President Buhari during his absence amid a period of significant political and economic insecurity in the country, the incumbent has demonstrated an act of leadership which, until now, has been unprecedented in post-democratic Nigeria," Ryan Cummings, director of political and security risk management consultancy, Signal Risk, told IBTimes UK.
3. How are Nigerians reacting to Buhari's absence?
Some Nigerians have drawn similarities between Buhari's medical leave and that of deceased former president Umaru Yar'Adua, who was admitted to a hospital in Saudi Arabia in 2009.
At the time, the Nigerian presidency did not disclose much information about the health of the head of state.
The country experienced a power vacuum filled only when the senate approved a Doctrine of Necessity to allow the then vice-president Goodluck Jonathan to be sworn in as president. Yar'Adua returned to Nigeria in February 2010 and died at the presidential villa in Abuja in May that year.
"For millions of Nigerians, feelings of trepidation regarding the socio-economic trajectory of the country – and the associated absence of their president to steady its wayward course – will be all too familiar," Cummings told IBTimes UK. "His absence has only fuelled popular anxiety in Africa's most populous country which is facing myriad security issues, along with a recession-hit economy."
4. What happens if Buhari does not return to Nigeria?
If Buhari dies or become incapacitated, Osinbajo could become the interim president until the country holds presidential elections, which are scheduled to take place in 2019.
"By bestowing executive powers to his deputy, Buhari has ensured that his extended – or even indefinite incapacitation – will not precipitate a power vacuum in [the] country," Cummings said.
But some have pointed out that Osinbajo, a Christian from the south, could be obstructed by politicians loyal to Buhari, a Muslim from the north.
5. Will Buhari's absence affect the fight against Boko Haram?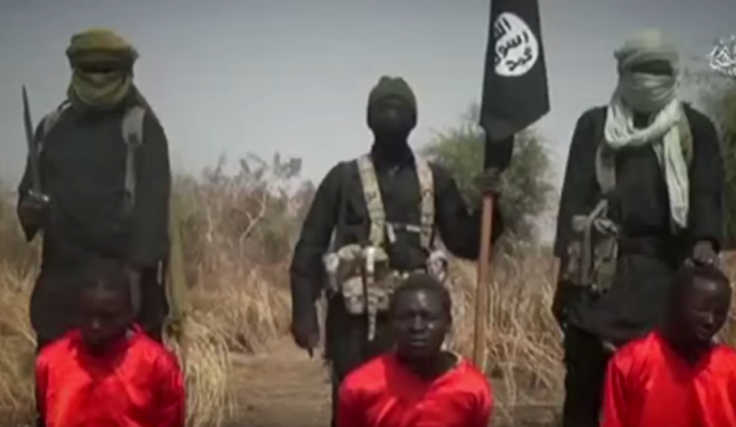 Buhari has promised his administration would defeat Boko Haram terrorists, which the UN blames for the death of at least 20,000 people and the displacement of 2.1 million.
The Islamist outfit used to control territories the size of Belgium. However, Nigeria's ongoing military operation, Lafiya Dole, and a regional offensive – consisting of 8,700 troops from Nigeria, Niger, Chad, Cameroon and Benin – have scored some success, with soldiers recapturing key territories and releasing thousands of civilians held captive by the group.
"Buhari has done a great job in the given time with changing conditions on ground to diminish the capacity of Boko Haram holding territory and carrying out conventional attacks. He has been able to secure the release of some Chibok girls at a cost," security analyst and counter-terrorism expert, David Otto, told IBTimes UK. "But travelling back to the UK is a clear indication that he may not be able to continue and may even consider resigning while the Vice President takes over.
Page believes Buhari's absence will not affect the anti-terrorism campaign. "Buhari has delegated this task to the military and does not appear to be involved in operational decision-making," he said.
---
Nigeria up close: Check out our Flipboard magazine
---