Houses in Coverack, Cornwall, had to be evacuated after flash flooding hit the coast town on Tuesday (18 July).
Emergency services told people to stay away from the area as flooding blocked off road and huge hailstones hit the town.
Two people had to be airlifted from the roof of a house and several other people were trapped in flooded homes when torrents of water suddenly struck.
"Cornwall Fire and Rescue service have been in attendance at several flooding incidents since late this afternoon," a statement on read.
"Currently the Fire service are scaling back operations in Coverack.
"Water rescue teams from Falmouth fire station and Coastguard water rescue teams remain in attendance working together. It is expected that two fire appliances and an officer will also remain in attendance overnight assisting on scene."
The Maritime and Coastguard Agency tweeted: "2 rescued from house in Coverack by Coastguard helicopter this eve due to floods. 3 Coastguard teams now on scene assisting Fire & Rescue."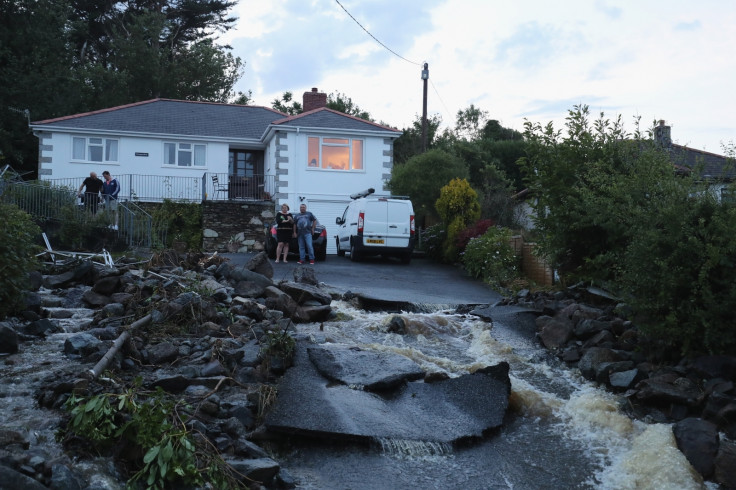 First calls to emergency services reportedly came around 3.40pm, with the BBC reporting that a major incident was declared at 5.20pm, when the helicopter was scrambled.
Cornwall Council said that a meeting would be held for local residents on Wednesday (19 July) and that "latest reports confirm all people now rescued at Coverack with no casualties."