A new promo released by the CW gives us a first look at all the villains that will wreck havoc in Central City.
The 30-second promo titled, Speeding Bullet, features Wentworth Miller as Captain Cold, Dominic Purcell as Heat Wave and Andy Mientus as Pied Piper and Reverse-Flash.
Going by the promo, Captain Cold will hold people hostage, as he calls out to Barry, "come out, come out, wherever you are, Flash" and Prison Break star Purcell will make his first appearance in the show as Heat Wave.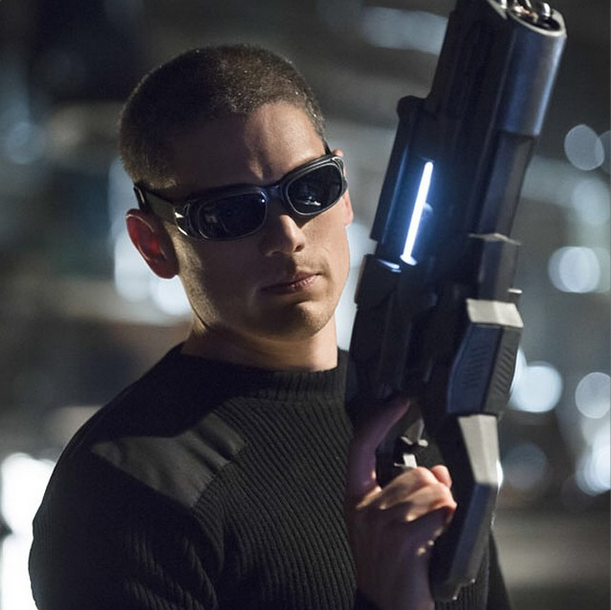 Smash alum Andy Mientus, who will play Pied Piper, admitted that the role of the gay supervillain carries with it a lot of pressure.
Mientus revealed that the costume for his two-episode appearance is black with a hood and a cape, and totally "badass."
"I can't put it on and not feel powerful," he told Variety.
"It tells you everything you need to know on how to move and feel like a superhero. It does a lot of the work for you."
Episode 10 is titled, Revenge Of The Rogues and will air on January 20th at 8 pm on the CW.
According to the official synopsis, "Leonard Snart AKA Captain Cold (guest star Wentworth Miller) returns to Central City with a new hotheaded partner in tow – Mick Rory AKA Heat Wave (guest star Dominic Purcell). The duo plan to steal a multi-million dollar painting, but Cold has another agenda while in town – to set a trap for The Flash."
Snart and Mick kidnap someone close to The Flash, which is most likely Caitlin Snow, and will threaten to kill her unless Barry shows up for a battle of fire and ice.
Will the Flash save Caitlin? We will have to wait till January 20th.
Watch the promo here: