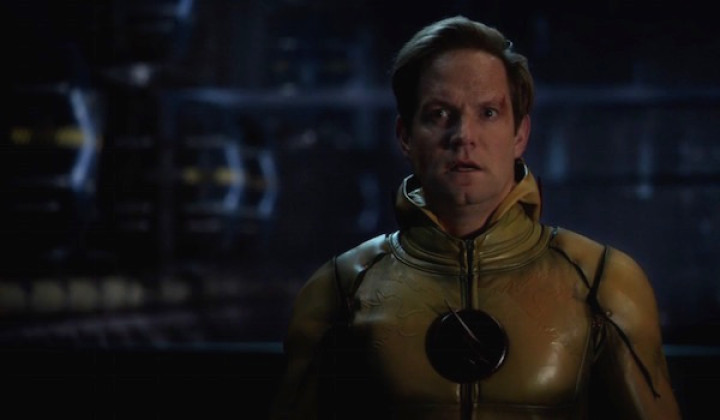 The CW has released the official synopsis for The Flash season 2 episode 11 titled The Reverse Flash Returns. Actor Matt Letscher will return as Eobard Thawne on 26 January (Tuesday) at 8pm EST.
Fans remember that it was Eobard Thawne who killed Barry's mother, while in the season 1 finale, Eddie Thawne sacrificed his life to save Barry from the Reverse Flash. Executive producer Todd Helbing told Entertainment Weekly: "His impossible return to Central City puts a member of the S.T.A.R. Labs team in unexpected danger, forcing Barry to make a life-changing decision."
Here is the full synopsis of the episode released by the network:
Actor Robbie Amell, whose character Ronnie Raymond died while trying to close the singularity above Central City in season 2 premiere episode, will return with a twist. Amell will return as the Earth-Two version of Ronnie and will play the villain Deathstorm.
Executive producer Andrew Kreisberg told Entertainment Weekly: "We are beyond excited to have Robbie back on The Flash. You can't keep a good Firestorm down. Only this time, he's back with a twist, a deadly Earth-Two version of our beloved Ronnie in the form of Deathstorm."
The Flash season 2 is currently on a hiatus and will return with all new episodes on 19 January on The CW.