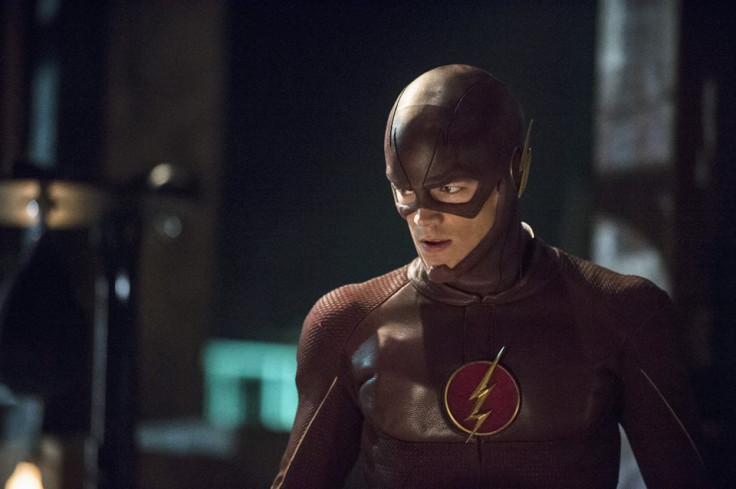 New details about Flash season 2 has been officially revealed by The CW Network.
The show's second season will return on 6 October. The premiere episode will be titled 'The Man Who Saved Central City' which implies that Barry will save his city and successfully close the black hole created over the city in season one's finale.
The official description for Season 2 reads as follows:
Following the defeat of Barry Allen's arch-nemesis Eobard Thawne (aka Reverse Flash), Team Flash quickly turned their attention to the singularity swirling high above Central City, which fans last saw consuming everything in its path. Armed with the heart of a hero and the ability to move at super speeds, Barry charged into the eye of the singularity, but will he actually be able to save his city from impending doom?
The pilot season of the hit CW series ended with a cliffhanger, with Barry trying to close the wormhole which was threatening to destroy Central City.
Candice Patton, who plays Iris, teased that season 2 will pick up right where the finale left off.
Patton dished to Tvline that following the wormhole cliffhanger, season 2's opening episode will address "where Barry is and what that means for STAR Labs and Iris and Joe and Eddie. It'll pick up right where we left off."
Talking about her character, Patton said, "She's found her way into STAR Labs and she's trying to get her career off the ground at Picture News.
"So I, personally, am really hoping to see Iris have more agency and more abilities to help the team and The Flash and the city that she loves so much. I want to see her stand on her own two feet and really contribute to the group," the 27-year-old actor revealed.
Another Tvline report says that Joe will be involved with a women named Olivia in the upcoming season. According to the report, producers are looking for an African-American actress in her early 40s to play the troubled old friend of Joe's.
According to reports, season 2 of the hit CW series starts filming on 7 July in Vancouver, and the first look at the upcoming season will be unveiled at the upcoming San Diego Comic-Con, to be held in July.
Warner Bros Television & DC Entertainment have announced that fans will get a first look into the worlds of Arrow, The Flash and Gotham, plus a pilot screening of Supergirl, and video presentations of DC's Legends of Tomorrow and Vixen at the convention.
Are you excited for Flash season 2? Let us know your opinion in the comment section.