Supernatural season 11: Producer teases Castiel's 'unexpected' return; will God appear?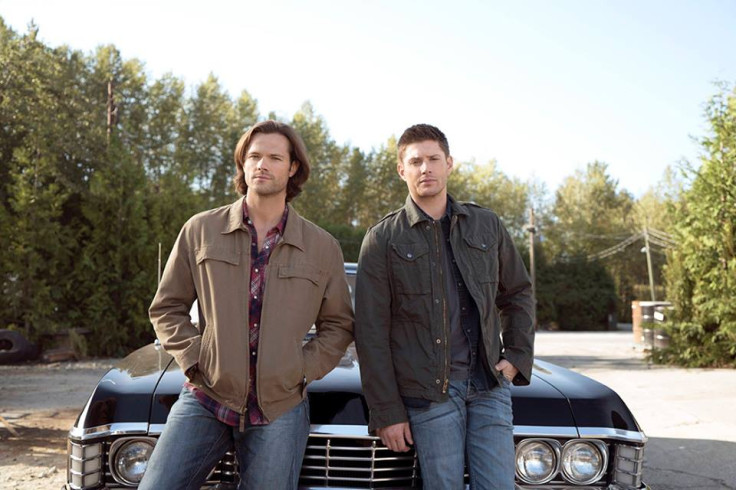 Supernatural season 11 has highlighted the question that fans have been asking since season 4 — Will God appear in the series? With the introduction of God's sister Amara, the debate around the almighty's presence has sprung up again.
Executive producer Jeremy Carver previewed some heavy debate around the subject. Carver told TV Line: "The idea of God and, 'Where is God? Will God show himself?'...will be heavily debated."
The producer promised "some fairly shocking turns right from the jump" when the show returns from its midseason hiatus on 20 January. Also, Sam will be seen seriously pondering on Lucifer's offer to be his vessel. Dean will struggle with the question of whether he has "the strength to admit to himself the hold that [Amara] has on him and admit this to others", according to Jeremy.
Dean admitting that Amara has a hold on him "is going to lead to some pretty interesting results", says the executive producer. Castiel, who was missing in action in the midseason finale episode, will return in "new and unexpected ways", according to Carver. Castiel's quest to repair his angel mojo will lead to "startling consequences" for everyone.
WWE champion Mike "The Miz" Mizanin is set to guest star in an upcoming episode of Supernatural season 11. Carver said episode 15 will go inside "the world of small town circuit wrestling, which is going to be a lot of fun".
According to a report in TV Line, Mizanin will play Shawn Harley, a young, upstart professional wrestler with a temper to match his talent. Harley wants to rise in the ranks and will do so by any means.
Supernatural season 11's midseason premiere episode is titled The Devil Is In The Details and the official synopsis is as follows:
Now that he has Sam (Jared Padalecki) in the cage with him, Lucifer (guest star Mark Pellegrino) offers Sam a way out but it comes with a steep price. Dean (Jensen Ackles) and Castiel (Misha Collins) look into the angel smiting that could have killed Amara (guest star Emily Swallow).
© Copyright IBTimes 2023. All rights reserved.