Flash season 3 episode 11: Can Cisco defeat Gypsy and save Harrison Wells?
The Flash season 3 airs every Tuesday on The CW Network.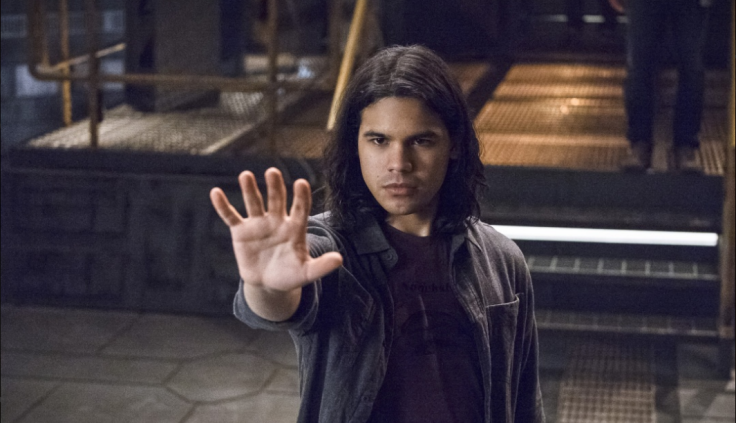 Cisco will face a formidable adversary with Vibe powers, who goes by the name of Gypsy, in the upcoming episode of The Flash season 3. Episode 11 is titled, Dead or Alive, which will air on 31 January, at 8pm EST on The CW Network.
The official synopsis for the chapter reads as follows:
H.R.'s (Tom Cavanagh) past catches up with him when a bounty hunter with vibe powers named Gypsy (guest star Jessica Camacho) arrives in Central City to bring him back to Earth-19 to stand trial for his crime. It turns out inter-dimensional travel is illegal on their Earth. H.R. surrenders but when Barry (Grant Gustin) and Cisco (Carlos Valdes) find out that H.R.'s only hope would be to challenge Gypsy to a fight to the death, they intercede and Cisco offers to fight Gypsy instead.
A promo for the episode opens with Gypsy arriving in Star Labs as Cisco asks, "Who is this gorgeous intruder?" who looks at Wells and says, "You are harbouring a fugitive," and shoots him.
Later Barry tells the bounty hunter, "You are not taking him," as Cisco ends up challenging her" for possession of HR Wells," but gets scared when she says, "you realise trail [sic] by combat is till death."
Cisco later jokes, "She is going to kill me, Isn't she?" as Barry tells him, "You just need a little practice!" However, Wells, including the new member of Flash team, Julian, is confident that she wil kill him."
Executive producer Aaron Helbing also spoke to TVLine about Cisco vs Gypsy. He said, "Cisco is going to come up against a very strong adversary, someone that he just can't stop thinking about. [Gypsy] essentially can cross dimensions. She's a much more advanced Vibe than Cisco, and she is a badass. She doesn't take any prisoners. She's very good at her job, and she's a very formidable adversary for the team."
© Copyright IBTimes 2023. All rights reserved.