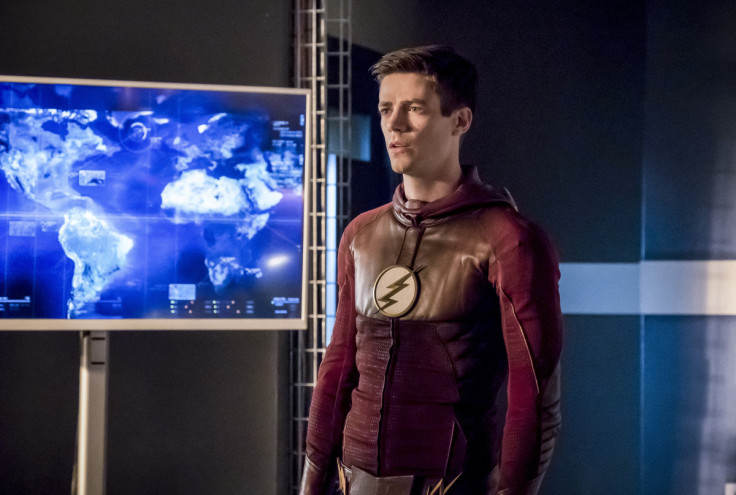 The Flash season 3 finale, featuring the much-awaited showdown between Barry Allen and Savitar airs tonight (23 May) at 8pm EST on The CW Network.
According to the official synopsis for episode 23 titled, Finish Line, "With nothing left to lose, Barry (Grant Gustin) takes on Savitar in an epic conclusion to season three."
Click here to watch The Flash season 3 live via The CW app. You can also watch the episode online by clicking here (only in the US).
The episode will pick on the heels of the tragedy that struck the Star Labs team in the previous episode – Savitar finally killing Iris and Barry's plan to keep his fiance safe failing. However, there are some fan theories that claim Iris could be alive.
Candice Patton who plays Iris, in an interview with Just Jared Jr, spoke about whether her character will make it to The Flash season 4. She said, "No, they didn't tell me. I have no idea and it's a little alarming. I think I know, but you never really know. I am just in the dark as the audience so it will be really interesting to see if Team Flash can pull it off. I'm hoping they can, because I need a job."
The chapter will feature Barry Allen going up against his evil future self to stop him, but will he be successful? Fans can expect a season-ending cliffhanger that will leave viewers — and the heroes — questioning how they will move forward in The Flash Season 4.
Executive producer Andrew Kreisberg cautioned the fans and revealed that epic battle would play out differently. Kreisberg told Entertainment Weekly, "There will be an ultimate showdown with Savitar in the finale, but their [battle] isn't probably quite what you're expecting. Just because [Savitar] is a version of Barry, it doesn't play out exactly as people would expect."