Who is Savitar? Can Barry save Iris West? Is there a way to bring Caitlin Snow back from alter-ego Killer Frost? All these questions will be answered in the final 4 episodes of The Flash season 3. While several leaked set photos have been hinting towards a major death in the final episode, fans are still wondering as to how this season will come to an end.
Here is the plot synopsis for the final 4 episodes of The Flash season 3:
1. The Flash season 3 finale airs on 23 May at 8pm EST on The CW Network. TV Line has released the plot synopsis for chapter 23, which teases Barry and Savitar's epic battle. Here is the full plot description:
The After discovering Savitar's true identity, Team Flash prepares for a final, epic battle with the God of Speed... while struggling with a major setback. Expect a season-ending cliffhanger that will leave viewers — and the heroes — questioning how they will move forward in Season 4.
2. Episode 22 is titled, Infantino Street, which airs on 16 May, where Wentworth Miller returns as Captain Cold/Leonard Snart. Here is the official synopsis for the pre-finale chapter:
With only 24 hours left until Savitar murders Iris (Candice Patton), Barry (Grant Gustin) struggles to save the woman he loves and makes the choice to use any means necessary to do so. Realizing he has one option left to save her, The Flash turns to Captain Cold (Wentworth Miller) for help.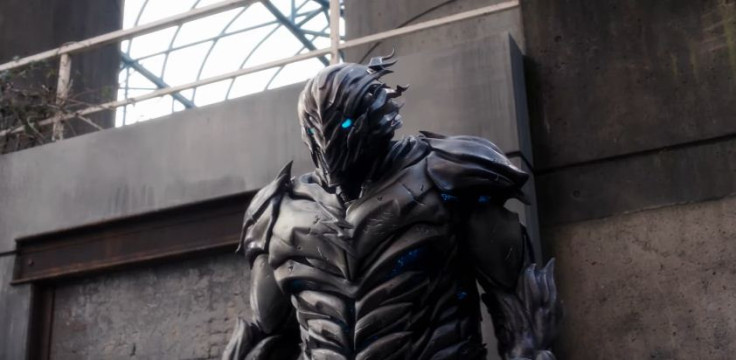 3. Episode 21 is titled, Cause and Effect, and it airs on 9 May. Barry takes drastic measures to defeat Savitar in the chapter. The official synopsis reads as follows:
Barry (Grant Gustin) takes drastic measures to stop Savitar. Meanwhile, H.R. (Tom Cavanagh) continues to push Tracy Brand (guest star Anne Dudek) to design the trap for Savitar and Killer Frost (Danielle Panabaker) returns with an interesting proposal.
4. Episode 20 is titled, I Know Who You Are, which airs on 2 May, wherein Vibe faces off against Killer Frost. The promo teases Barry finally learning Savitar's identity. The official synopsis reads:
Barry (Grant Gustin) and the team meet Tracy Brand (guest star Anne Dudek), a scientist, who may be the key to stopping Savitar. Unfortunately, Killer Frost (Danielle Panabaker) is also after Tracy so Team Flash must battle their old friend, which proves to be particularly difficult for Cisco (Carlos Valdes). Joe (Jesse L. Martin) and Cecile's (guest star Danielle Nicolet) relationship takes a big turn.