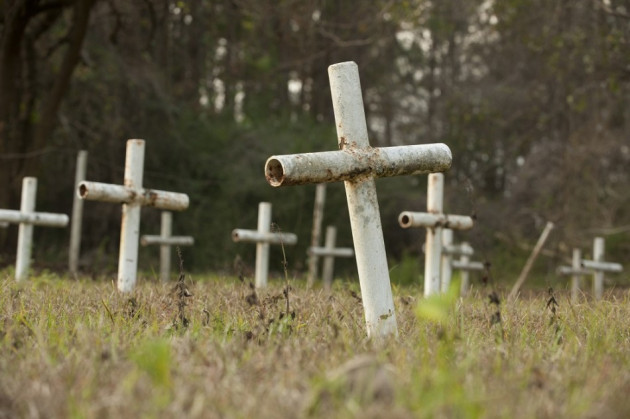 A hunt for the bodies of at least 30 illegally buried schoolboys and the exhumation of a further 50 skeletons that have been pinpointed at a notorious reform school known as the "concentration camp of America" will continue after a vote by Florida lawmakers.
The Arthur G Dozier School for Boys was opened in 1900 and closed down only two years ago. Over its 111-year history, it gained a reputation for widespread abuse, including rape, torture, beatings and murder of students by staff.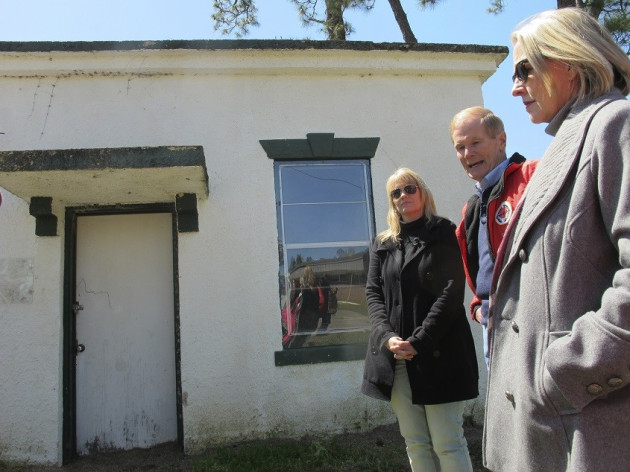 Legislators have voted unanimously to allow researchers at the University of South Florida to continue their work at the site, including the removal of human remains.
Lawmakers on the committee allocated $190,000 for research and excavation work at the school, which has had a reputation for savage treatment of young detainees almost since it opened.
A report in 1904 said that boys were often kept in leg irons and in 1934, a healthy 13-year-old sent there for trespassing died just over a month after arrival in circumstances that were never revealed.
Research will be led by forensic anthropologist Erin Kimmerle, whose team has previously used ground-penetrating radar to map soil displacement to uncover bodies.
The school cemetery contains 31 metal crosses, but the team has identified at least 19 more graves in woods outside the cemetery boundaries. School records show that 84 boys died at the institution from 1911-73 but the remains of nearly a third of that number have still to be found.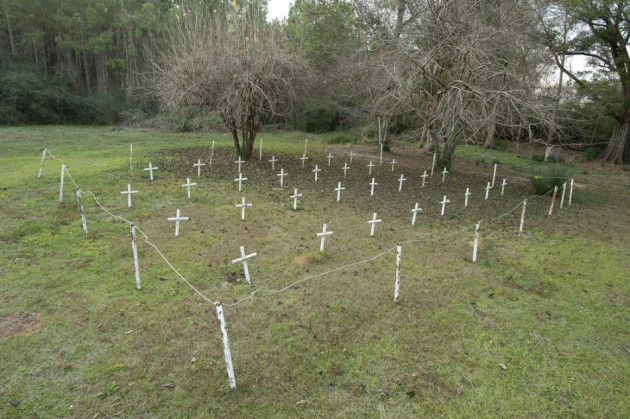 In 2009, writer Roger Kiser, who went to the Dozier school in 1959 at the age of 12, published a book about the institution, The White House Boys - An American Tragedy, in which he describes it as a "concentration camp for little boys".
"Little did I know that America had its own concentration camp for little boys right here in the good ol' US. of A. The terrible screams I heard and the brutal beatings I witnessed as a 12-year-old will remain in my memory forever," he wrote.
According to the Orlando Sentinel, the Florida Cabinet said the state could no longer ignore the century of abuse that took place at the school.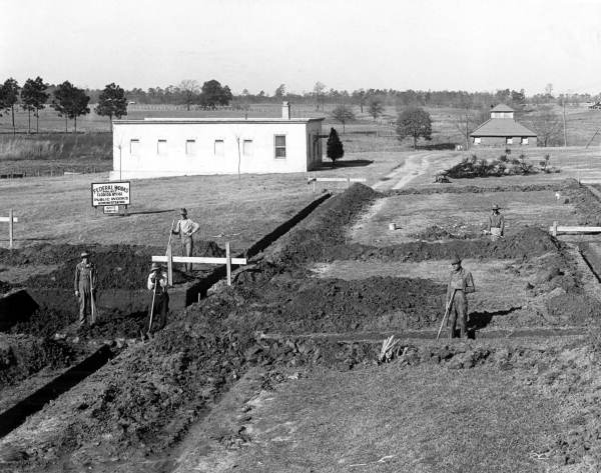 Attorney general Pam Bondi told the newspaper: "We're not exactly sure what happened there, but we know it wasn't good.
"We have to look at our history. We have to go back, we know there are unmarked graves on that property [whose occupants] deserve a proper burial. It's the right thing to do."
Agriculture commissioner Adam Putnam, who sat on the exhumation committee, added: "There is no shame in searching for the truth. Families who want closure, who want answers, deserve those things."