Everyone is picking a side in boxing's big fight between Floyd Mayweather and Manny Pacquiao but hip hop mogul P Diddy and Hollywood actor Mark Wahlberg have taken it one step further by placing a $250,000 (£163,000) bet on their favourites.
In a video shared on Diddy's Instagram, the pair share a drink of the 45-year-old's latest beverage endorsement while discussing who they are backing ahead of the Las Vegas fight on 2 May.
Diddy confidently states: "I got Mayweather, I'm going with the Money Team baby," to which the Hollywood star reveals he is supporting "Pacman".
When Diddy suggests placing a $100,000 wager, Wahlberg, 43, challenges him asking: "Why so little?"
The Bad Boy Records boss finally raises the stakes to $250,000 but, clearly not satisfied, Wahlberg jokes he also wants Diddy's diamond earring.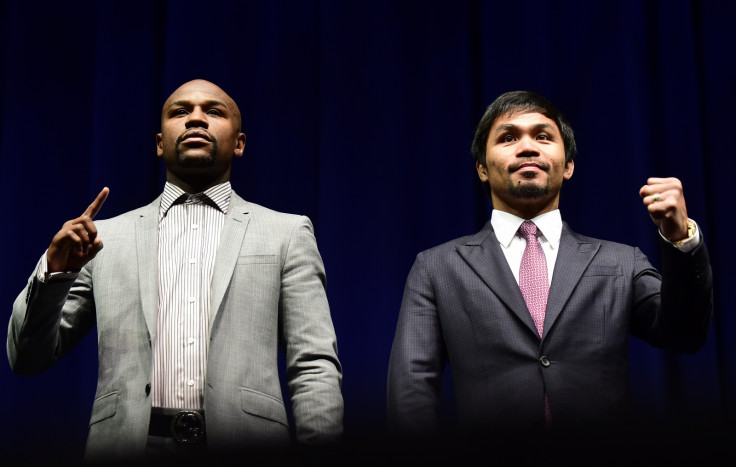 The rapper has the last word, reiterating Mayweather's legendary winning streak, adding: "That's why I'm going to take your money. Mayweather baby, undefeated."
It is probably pocket change for the wealthy stars but Diddy most likely will not want a repeat of what happened in 2013 when he reportedly lost $1m to rapper Rick Ross during a game of dice.
In 2014, Forbes estimated Diddy's wealth stands at $700m making him the wealthiest hip hop artist. However, this was released before Dr Dre sold his Beats by Dre headphones range to Apple for $1bn.
Among the many others who will be placing bets on fight night is Mayweather's best friend 50 Cent, who recently revealed he would be putting a staggering $1.6m on his BFF being crowned the champion.
Meanwhile, US boxer Adrien Broner announced he will place a $10,000 bet on a Mayweather stoppage over Pacquiao, while he has also claimed he will put up to $50,000 on the fight itself.