Floyd Mayweather withdraws targeted 26 August date for Conor McGregor fight
Mayweather Promotions were due to formally request the date from the Nevada State Athletic Commission.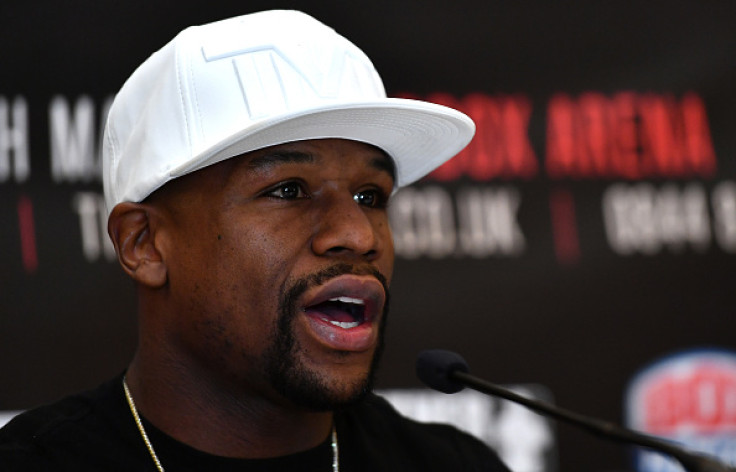 Floyd Mayweather's boxing firm has verbally retracted a date request for a potential fight with Conor McGregor to take place on 26 August.
With a boxing fight between the two combat stars edging closer to completion, it was expected that a date would soon be finalized for the bout.
But just a couple of hours after it was announced that Mayweather Promotions were planning to formally request the Nevada State Athletic Commission (NSAC) for the date of 26 August, The LA Times revealed that the request has now been retracted.
The withdrawal was reportedly confirmed by NSAC executive director Bob Bennett, who also noted that things could once again change in a meeting that will take place on Wednesday (14 June).
With what was believed to be another major hurdle being cleared, uncertainty is now creeping in as Mayweather's demands could come into play while negotiations are also run by his powerful manager, Al Haymon.
One unnamed official stated that 26 August was not "a realistic timetable" for a potential Mayweather vs McGregor fight, however, claims that talks are "progressing slowly" with UFC president Dana White also being actively involved.
Another issue is the scheduled Gennady Golovkin vs Saul "Canelo" Alvarez fight, which took Mayweather's ideal date of 16 September, with promoter Oscar De La Hoya not wanting any direct competition.
If the 26 August date does not work out, it is likely that the boxing bout will take place in November, with venue scheduling issues in Nevada along with the reluctance to compete with postseason baseball in October.
"Is anything done? No," Bennett said. "Do I believe the fight will probably come to fruition? Yes."
© Copyright IBTimes 2023. All rights reserved.