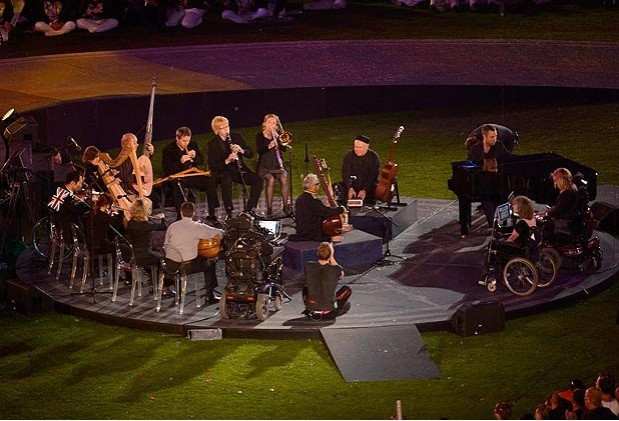 They rose to fame after they performed at the London 2012 Paralympic Games' closing ceremony and now The British Paraorchestra are going head-to-head with the X Factor winner James Arthur for the Christmas number one.
The group have released a cover of Cyndi Lauper's True Colours, featuring ParalympicsGB athletes & The Kaos Signing Choir for Deaf & Hearing Children, which it hopes will be make the top spot this festive season.
"The song 'True Colors' played by disabled musicians, sung by deaf and hearing children and supported by Paralympians captures the longing and the joy of being seen for who you truly are," said Charles Hazlewood, the British Paraorchestra's Artistic & Music Director.
"I'm crossing everything in hope that the great British public will get behind the single, as they did with ParalympicsGB and support the mission. What better way to celebrate Christmas!"
British Paralympic Association says that it hopes that the musicians will not only inspire but also help increase the opportunities given to disabled musicians.
"One of our ambitions for London was to change the way disabled people are perceived," said Tim Hollingsworth, CEO of the British Paralympic Association (BPA).
"Through their support of the Paralympics, Britain showed the world what kind of nation we are - we hope that the country gets behind this single in the same way."
This is not the first time that X Factor has received fierce competition for the festive number one.
In 2011, The Military Wives charity single Wherever You Are up marched to the towards the Christmas top slot after becoming the fastest selling single for six years, outselling the debut single for X Factor winners Little Mix.
Arthur's debut single Impossible was released in stores nationwide earlier this week.
For those keen to show their support, The British Paraorchestra's True Colours is available on iTunes.