Men are more likely than women to expect a pay rise in the next 12 months, career marketplace and research centre Glassdoor found in a survey.
The UK employment confidence study, which saw over 2,000 adults in the UK surveyed on their professional outlook, found 27% of women expect a pay rise in the next year, compared to 40% of men.
Glassdoor also found men are slightly more confident when it comes to getting a new job if they would lose their current one, and they would much rather have a male boss.
Where 18% of women would rather have a female and 21% a male boss, 29% of men would rather have a male boss, as opposed to 10% preferring a female boss.
Glassdoor career expert Jon Ingham said that, although the average wage is going up, women risk getting left behind if they do not get the same pay rises as men do.
He added: "This is a worrying development if it means that female employees are being held back in their career and men are being treated more favourably.
"This is particularly concerning since it is widely accepted that women are less likely to be as assertive in negotiating when they get a job offer, so if they start low and stay low, then we've got a serious case of workplace inequality on our hands that is only going to get worse."
The findings come after Prime Minister David Cameron revealed the government is planning to force companies with more than 250 employees to provide data on the gender pay gap.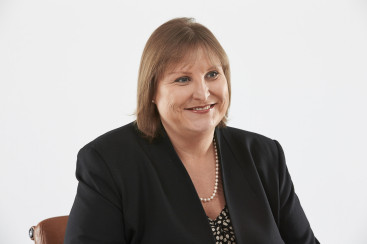 The move has been criticised by the Confederation of British Industry, with it claiming a voluntary approach would be more effective.
Katja Hall, CBI deputy director-general, said: "While we believe publishing pay gap data could be misleading, we will work with the government to ensure that rules on what is published are flexible enough to be relevant to each company.
"To see real progress, however, we need to challenge occupational stereotypes by encouraging more women into male dominated industries and investing in careers advice."
Inequality in the workplace is an ongoing topic in the City, with issues ranging from the gender pay gap to a lack of female executives and board members.
Recently, the UK reached its target of 25% female board members in the FTSE 100, but women were still missing from higher executive positions, while a study found men are intimidated by female bosses.