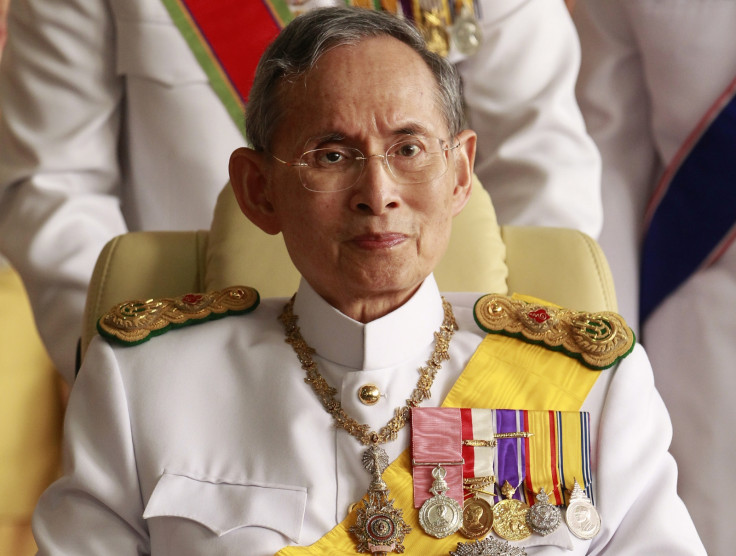 A former head of Thailand's national crime investigation bureau (CIB), who is also a relative of the country's royal family has become embroiled in an ongoing corruption scandal.
Pongpat Chayaphan has been accused of running a crime ring which indulged in gambling dens, extortion and bribes. He is uncle to Princess Srirasmi, who is married to the King's heir-apparent son.
Pongpat's involvement in crime and corruption will cause reverberations through the country, which holds King Adulyadej, also known as Rama IX, in extremely high regard. He is seen as a unifying figure for millions across Thailand, where it is a crime to insult the Royal Family.
A police officer confirmed the man's identity to Reuters: "The ex-CIB chief is the princess's uncle. The princess is his niece."
Also involved in the scandal is one of Thailand's richest men, the energy tycoon Nopporn Suppipat. He is accused of paying three men to intimidate a creditor.
Nopporn has gone on the run after being charged with extortion and "lese-majeste" - outraging the monarch's majesty.
The timing of the recent scandalous events is unfortunately coinciding with mass celebrations planned for the King's 87th birthday in a few days time.
Commentators said the corruption scandal has fueled unease about the royal succession, with heir-apparent, Crown Prince Vajiralongkorn, yet to achieve the same popularity as his father.