Former EU commission president Jose Manuel Barroso under fire for taking Goldman Sachs job
Over 75,000 people have signed a petition calling for Barroso to forfeit his EU pension after taking the job.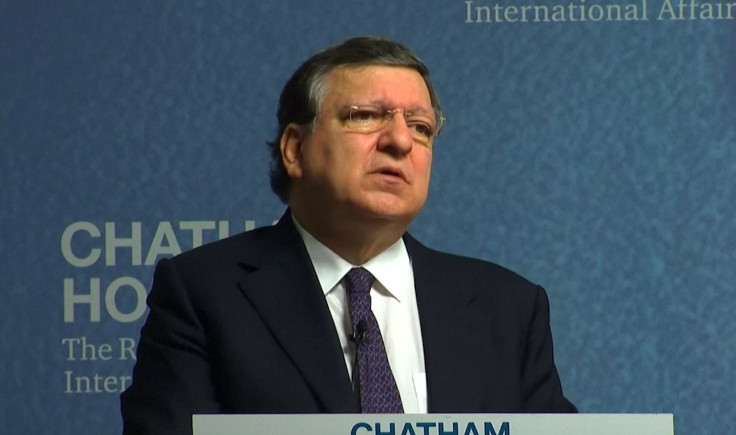 Jose Manuel Barroso, the former president of the European Union commission, has come under fire for joining Goldman Sachs, with over 75,000 people signing a petition calling for him to forfeit his EU pension.
Barroso, who led the organisation for a decade until 2014, joined the New York-listed investment bank as an adviser and non-executive chairman in July but his decision has been met with accusations of bringing the EU into disrepute.
The petition, which was launched by a "spontaneous group of employees of the European Institutions", accuses Barroso of "irresponsible" and "morally reprehensible behaviour". Barroso's critics have drawn attention to his new employer's role in mis-selling sub-prime mortgages that led to the financial crisis.
The lender is also accused of being "one of the banks most implicated in the Greek debt crisis, having helped the country conceal its deficit before speculating in 2009-2010 against it in full knowledge of the unsustainability of its debt".
The signatories describe Goldman Sachs as "a disastrous symbol" for the EU and Barroso's decision to accept the job "is a further example of the irresponsible revolving-door practices, which are highly damaging to the EU institutions and, even if not illegal, morally reprehensible".
The petitioners have called for the European Court of Justice to probe Barroso's behaviour and suspend "his pension allowance as former president of the European Commission for the period of his employment at Goldman Sachs and beyond", and to strip him of "all possible honorary titles linked to the European Institutions".
Marine Le Pen, the leader of France's National Front right-wing party, described Barroso's move as "not surprising", because "the EU serves big finance, not the people".
© Copyright IBTimes 2023. All rights reserved.