A former soldier with an alleged 'grudge' against dog walkers murdered a pensioner in a frenzied knife attack as the man walked his pets in woodland, a court was told.
When they first spotted the body police believed that 83-year-old Peter Wrighton was attacked by a wild animal, his wounds were so extensive.
But after an investigation Alexander Palmer, from Bawdeswell, Norfolk, is now charged with the murder of the retired BT engineer.
Nottingham Crown Court heard the pensioner was stabbed more than 30 times from behind last August as he walked his two dogs, Gemma and Dylan.
Unbelievably, the court was told that Palmer, 24, killed Wrighton, from Banham, Norfolk, because he has a dislike for dog walkers.
Palmer, who denies murder, left the British army in November 2015 after injuries he suffered in an assault led to mental health problems, reported the Mirror Online.
Prosecuting Stephen Spence said Wrighton, who was married to his wife Anne for 53 years, drove to The Heath in his red Skoda and was attacked while he was walking his dogs.
Spence said: "The murderer, it seems, took him by surprise, probably attacking from behind and using a knife cut to repeatedly at his throat."
The jury was told that the father-of-two suffered injuries so severe "his head was almost severed from his body" as he was stabbed in neck and head.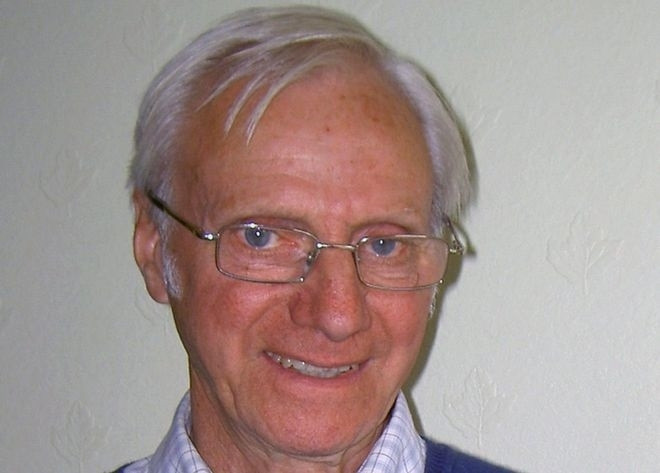 Spence continued: "There were injuries suggesting Mr Wrighton might have tried to defend himself, put up a fight, but without much success."
The court was told that Palmer told doctors at RAF Marham he heard voices in his head from a person called "Little Alex" urging him to kill and had spoken about wanting to attack strangers and dog walkers.
"There were a number of references made to attacks to the throat," said Spence. "He appeared to have some ill feeling or a grudge towards dog walkers.
"Of note is his desire to kill strangers, dog walkers, who seemed to be a particular bugbear of his."
The trial continues.