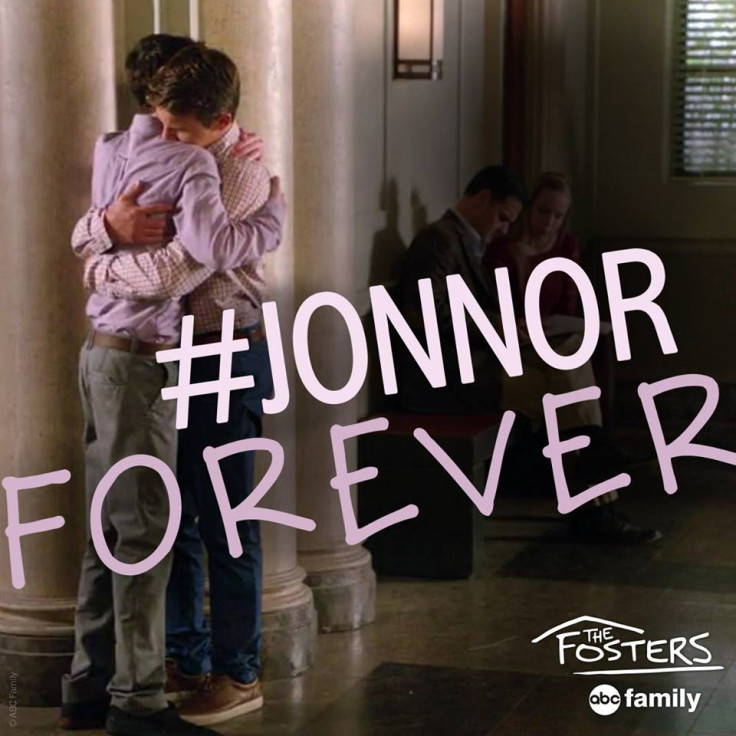 The Fosters season 3 summer finale ended in a major heartbreak for the show's youngest gay couple — Jude Adams Foster and Connor Stevens. In episode 10 titled Lucky that aired on 17 August, Connor decides to move to Los Angeles to live with his mother. The decision came after Connor's father caught them kissing in bed.
Actor Hayden Byerly who plays Jude teases what is next in store for the couple when the show returns from its mid-season break. He told Mingle Media TV Network, "In the third season 3B, which is all I know about, they don't tell me too much (jokes), but its a lot about Jude dealing with with his boyfriend moving away and having kind of a long-distance relationship with someone. And it kind of talks about how hard it is to be with someone when you're not actually there with them."
Byerly added that the upcoming episodes will address the difficulty of being in a relationship with "someone when you are not with them."
"He goes through a lot of issues with that and kind of dealing with the stress of being far away from someone and not knowing what is happening with them, how they are, what's going on, what are they doing," the 15-year-old actor said.
When asked if their long-distance romance will work, Hayden teased, "I don't really know. It could go both ways" and added, "I think Jude is a very kind and caring person, so he tries to see the best, and tries to make it work. I think that is kind of his hope and goal is to try and make sure things work out."
Previously, The Fosters writer Peter Paige also teased about Jude and Connor's relationship in an interview with The Hollywood Reporter. "Jude is going to have to try and navigate what it means if Connor is going away. What's next for them, and if Connor goes, where does Jude's heart go."
He also added, "This next season is a bit of an exploration on the role of technology and the internet in our lives. Every character has a relationship in some way, shape or form to technology."
Other than the Jude and Connor episode, The Fosters season 3's summer finale ended with Callie getting adopted, and Noah Centineo making his debut as Jesus. The 3rd season will return with the second half on 18 January 2016 at 8pm ET/PT on ABC Network.