The Fosters season 3 summer finale: Trailer shows Callie and Brandon hooking up in Idyllwild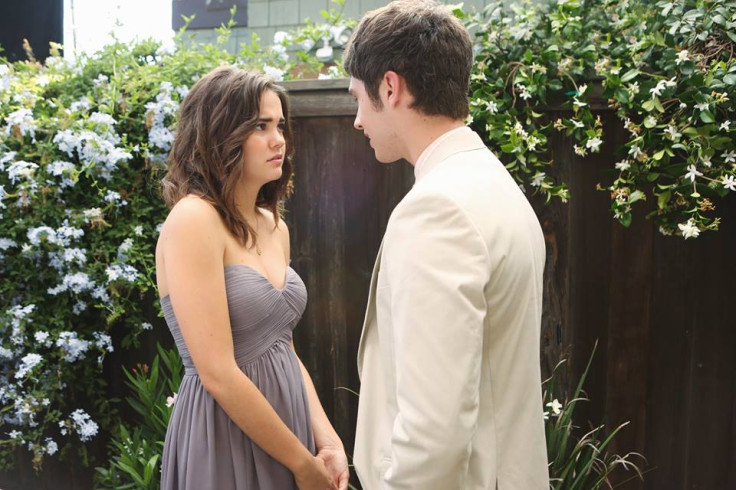 With just one episode to go for The Fosters season 3 summer finale, things are heating up between Callie and Brandon.
In the last episode, Brandon and Callie are both questioned by their social worker about their love and the restraining order. They both try to conceal the fact that the two hooked up again at the Girls United fundraiser, and Brandon realises that his mothers are lying about Callie and AJ, and confronts them.
Stef tells Brandon about Callie and AJ's kiss and he isn't happy to hear about it. In the last scene of the episode, Brandon shows up at the Girls United house looking for Callie, but leaves without meeting her.
Another major issue throughout the episode was Stef and Lena's marriage troubles, with divorce being mentioned several times in the episode.
The promo for the next episode shows Brandon and Callie finally giving in to their feelings and Stef questioning Lena if she is having an affair with Monty.
Episode 9 is titled Idyllwild, which will air on Monday 10 August, on ABC.
According to the official synopsis, "The family heads to Idyllwild for Brandon's music competition where long-held feelings are revealed and life-changing secrets are unveiled."
The promo opens with the Foster family visiting Idyllwild for Brandon's music competition, and principal Monty also accompanying them.
Stef asks Lena, "Are you having an affair with Monty?" as images of Stef with the principal are shown in the background.
It should be noted that Stef and Monty kissed in the season 2 finale, and she did not tell her wife about it. Going by the show's promo, the truth will be out in the summer finale, which could potentially lead to the two getting a divorce.
The promo also shows Callie and Brandon sitting in a room alone, and Callie saying, "The judge will never let Lena and Stef adopt me. I suppose it wasn't meant to be."
The promo ends with Brandon holding Callie's hands, while they kiss and undress each other.
Previously, at the ATX Television Festival series creator Peter Paige teased that "Brallie" shippers are in for a surprise this year.
"There is an episode in the middle of this season that is just gonna blow Brallie shippers' minds," Paige teased. "That's all I'm going to say. Don't worry ... They have an undeniable connection, and we're all well aware of it."
© Copyright IBTimes 2023. All rights reserved.