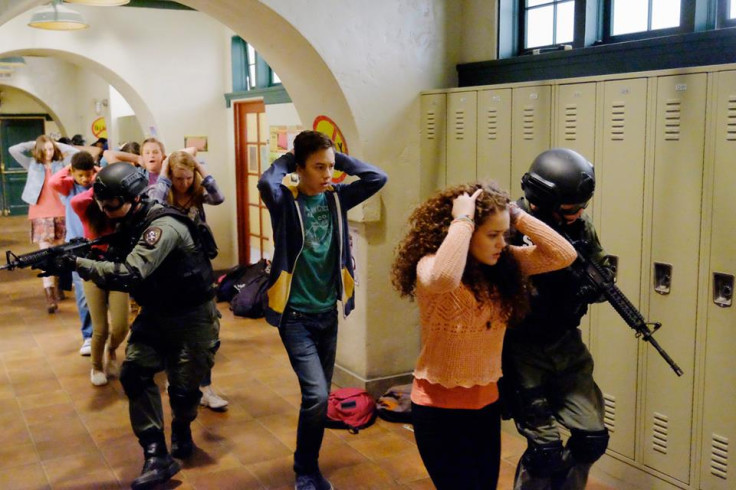 The Fosters returns with its 4th season this Monday, and Anchor Beach School goes on a code Blue lock down after Nick Stratos comes to school with a gun.
The chapter will be addressing gun violence in light of the Orlando nightclub massacre. Executive producer Bradley Bredeweg previewed the premiere in an interview with TV Line. He said, " It's a very scary situation for everyone, as well as our family. When we last left off, we saw Nick in the car right in front of the school, and he does walk onto campus. So it's all hands on deck. It's something no one wants to see, especially on a school campus. But, unfortunately, it is a reality in this day and age."
According to Bradley, the episode explores the subject matter with respect to the recent shooting incident in Orlando. He explained, "Orlando, obviously, is one of the most tragic things that has ever happened in this country. So this episode is very timely. Unfortunately, I feel like this episode is timely no matter what point we're at in this country. That's why it's so important for us to explore the subject matter on the show."
Confirming that lead character Mariana will be the most troubled by the incident, the producer said, " All of them are very affected by it, but at the centre of this is Mariana. She's faced with Nick and the struggles that they've been going through. She's the one that is left out of the classroom. She's the one that has been locked out, and that's part of the protocol. "
"Once you lock the door to your classroom, you are not to open it for anyone until a SWAT team or a member of the police force arrive. So it is a very scary situation for Mariana, because she has no one. She is truly locked out during the lockdown." he added.
Episode 1 of Season 4 (entitled Potential Energy) will air on 20 June at 8pm EST on Freeform. The official synopsis reads as follows:
Picking up where the season three cliffhanger left off, Callie admits her past relationship with Brandon to her moms. But before Stef and Lena can even process the information, the school goes into a 'Code Blue' lockdown when it's discovered Mariana's boyfriend Nick showed up with his father's gun after seeing her kiss her ex-boyfriend Mat.
Click here to watch the episode live on Freeform Go, or click here to watch it online.