Taylor Swift is among the high profile celebrities to pay her respects to the victims of the mass shooting in Orlando on June 12. The Grammy award-winning star, who has been absent from social media, broke her silence to remember the victims, as their families prepare for their burials.
Sharing a poster which named all the victims of the attack at Pulse nightclub, she said: "As you bury your loved ones this week, please know that there are millions of us sending you love and our deepest sympathy in the face of this unthinkable and devastating tragedy."
Since the attack by gunman Omar Mateen, 29, which left 49 people dead and 53 injured, celebrities have taken to social media to show their support to the LGBT community.
Posting an image of two men touching tongues on her Twitter account, Madonna called for an end to "hate crimes". Underneath the picture, she wrote: "Love is love. Stop hate crimes. Any form of terrorism is a form of Hate! (sic)". Sharing the photos of the 49 victims she said: "You will not be forgotten."
Kim Kardashian West leant her voice to the call for tighter gun controls as she expressed her dismay at the tragedy. "Nothing has changed!!!! People continue to senselessly die. When will these gun laws be changed?!?!?!?!!!!?????" She tweeted: "I'm truly at a loss for words. To everyone in Orlando affected by this massacre, my thoughts, love, & prayers are with u.
"Under current federal law people on terror watch lists can legally buy guns -- this is called the Terror Gap. We have repeatedly called on Congress to close this loophole that makes it easy for dangerous people to get guns & kill. "
TV presenter Kelly Osbourne had the word 'solidarity' tattooed on her head in memory of the victims of the Orlando shooting. Posting a photo of the inking on Instagram she wrote: "Solidarity: 'Noun. Unity of feeling of individuals with a common interest or purpose.' Individually, we have rights and unique gifts. Together, we have strength and powerful harmony. I have wanted to get this tattoo for a long time.
"The tragedy in Orlando devastated me and reminded me that every moment of our lives is precious. Every human is precious. Love hard. Live gracefully, authentically and with conviction, respect, purpose and compassion.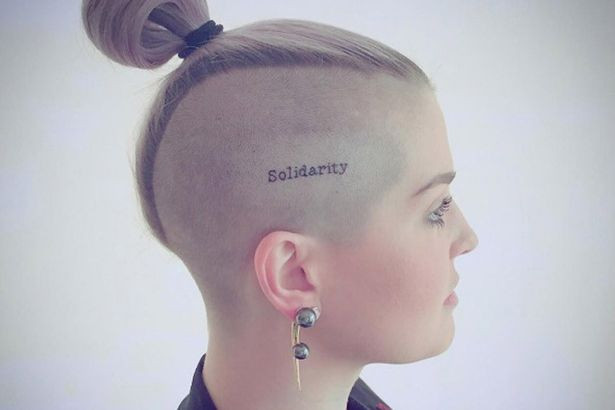 "Together we achieve what is impossible to those who stand alone. Those of us who embrace and respect freedom stand together, progress together, celebrate together and grieve together. You are not alone (sic)."
Following the killings former child actress Mara Wilson took to social media to reveal her sexuality as "bi/queer" as she pledged her support to the LGBT community. Earlier Beyonce dedicated her performance of Halo to the victims.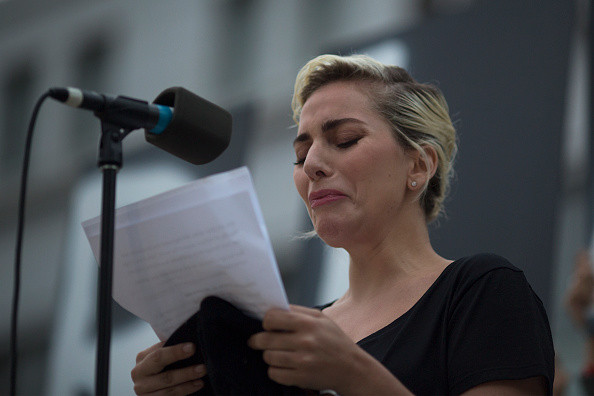 Nick Jonas was among a host of celebrities to join public gatherings and vigils to honour the victims. Joining thousands of people outside City Hall in downtown LA Lady Gaga broke down as she read out the names of those brutally killed in what is the deadliest in US history.
In an impassioned speech she said: "As we have now witnessed the largest mass shooting in American history, I can't help but feel that this level of hatred, like all prejudicial crimes, this is an attack on humanity itself."
Following the tragedy, prominent figures in the music industry including Elton John, Justin Timberlake, Beth Ditto, Cher, and Harry Styles, took to social media to express their shock and condolences, while The Tony Awards was dedicated to the people of Orlando .