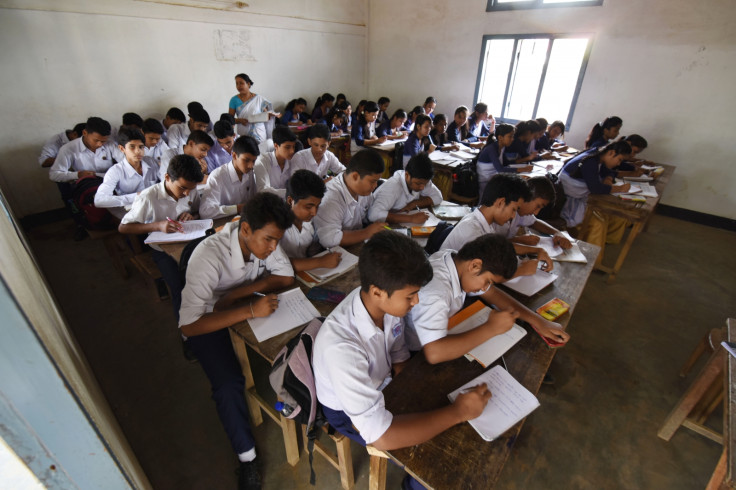 Child genius Ananya Verma has cleared exams to get admission to the ninth grade and was promoted with the consent of the education department at St Meera's Inter College School in the north Indian state of Uttar Pradesh. The four-year-old whiz-kid, who achieved the feat on Monday (22 August), is the youngest among three equally talent children.
"Ananya was so talented that none of us could stop her taking admission in class IX. The board permits home education only till class 8. So, now that she speaks fluent Hindi and reads class IX books with ease, she deserves the admission," The Times of India quoted the district inspector of schools Umesh Tripathi as saying.
Born on 1 December 2011, if Ananya clears 10th grade exams – to be held in 2018 – she would become the youngest child to clear boards and in the process break her own sister's record. Sixteen-year-old Sushma (Ananya's older sister) cleared her 10th board exams in 2007 when she was just seven years old.
Sushma was also a student of same Lucknow-based St Meera's Inter College, where Ananya took admissions. At present, Sushma is pursuing Doctor of Philosophy (PhD) at the Babasaheb Bhimrao Ambedkar University (BBAU) in the northern Indian city.
Ananya's brother Shailendra – the eldest child – is also a child prodigy as he achieved his bachelor's degree in Science when he was just 14 years old.
Their father, Tej Bahadur who is a sanitation assistant supervisor with the university said: "We are blessed family with all wonder kids." He claimed that Ananya could read the Ramayana and Sundar Kaand – holy Hindu texts – when she was just a one-year-old.
Her school principal Anita Ratra revealed that Ananya had actually sought admissions for the 10th grade. "She [Ananya] came to us in June and sought admission in class X, saying that since [elder sister] Sushma did get admissions to class IX. I asked her to read the newspaper and she did like an adult. Her grasping power is commendable. She learns just by seeing and reading," the school principal said.