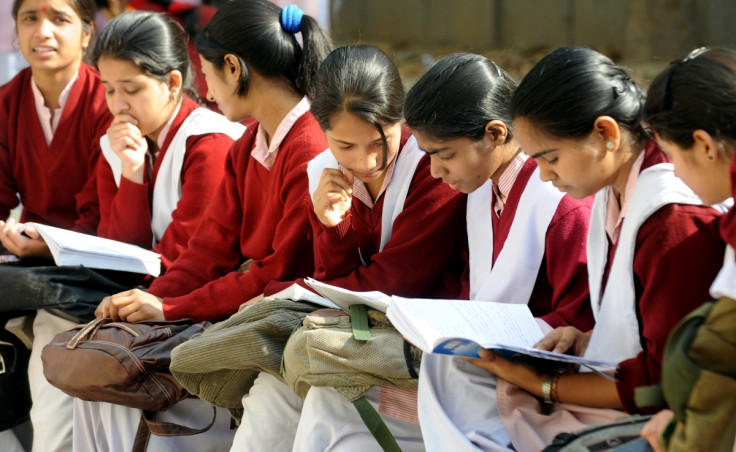 Three Indian officials have been arrested for leaking a chemistry exam paper to students, forcing the test to be postponed for a second time – for the same reason. Around 174,000 students were expecting to sit the pre-university course test across Karnataka.
The exam faced a delay yet again last week (31 March) after authorities received a tip-off from a student about the leak. It was called off just hours before pupils were expected to take the test, which had initially been scheduled for 21 March.
The second cancellation resulted in violent protests by class 12 students, who angrily pelted stones at glass windows. According to a report in the Times of India, the paper leak had taken place in two separate locations in Karnataka.
"We have arrested three persons over the leaking of question papers," Sonia Narang, head of the Criminal Investigation Department (CID), told AFP news agency. "We are probing the role of many more," she added.
According to reports, 40 employees in the education department had been suspended in the wake of the scandal. Police said that the paper had sold for just Rs 1,000 (£10.60, $15) on Whatsapp messaging service.
Among those arrested was Medical Education Minister Sharan Prakash Patil's personal assistant, identified only as Oblaraju. This was confirmed by Narang, who said: "Oblaraju is a government employee and PA to the minister."
Oblaraju's arrest prompted calls for Patil to resign, but the government official rejected the demand and said: "There is no question of resigning." Patil will be questioned by CID officials.
"I am open to questioning and I will cooperate with the inquiry," said Patil. "I am not a person who supports culprits or influences an inquiry in any way. There are many people working at my office. If somebody did something wrong, why should I take responsibility? It is their personal life."
The test has now been rescheduled for a third time and is set to take place on 12 April.