Fracking: Friends of the Earth accused of misleading regulator on anti-shale drilling campaign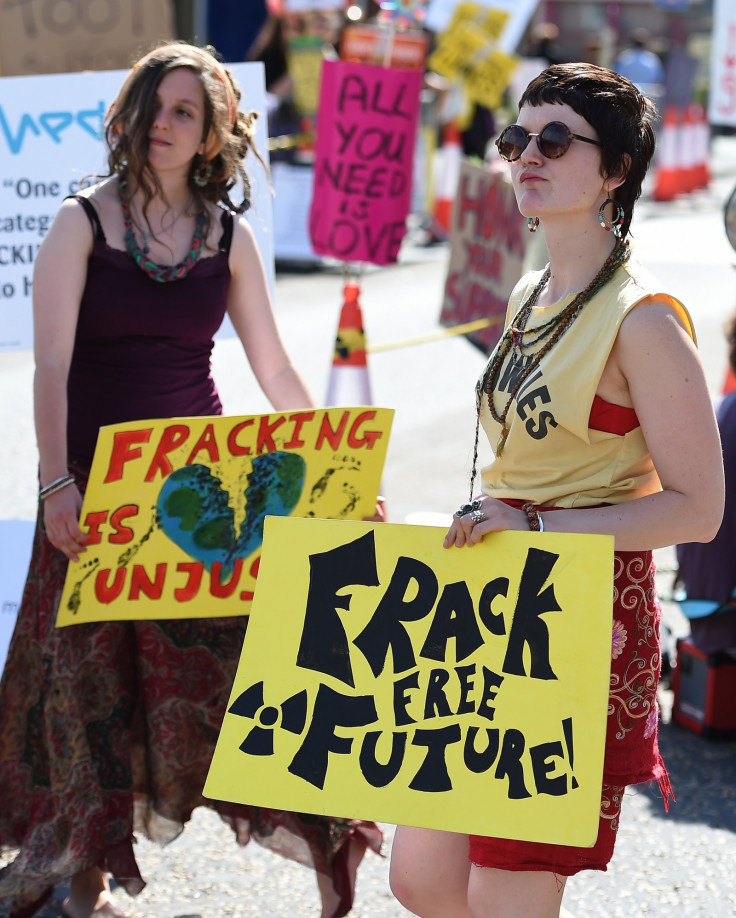 One of the biggest charities in the UK is being investigated over concerns that it misled the charity regulator regarding its campaign against fracking. Friends of the Earth is being accused of continuing to publish anti-fracking material in the charity's name, specifically against the shale gas-drilling company Cuadrilla, despite insisting that it stopped doing so last summer.
The charity say they are no longer lobbying against the controversial process, which has been accused of causing earthquakes and polluting water, and instead campaigning material have been published by their non-charitable company, Friends of the Earth Limited. However, Friends of the Earth is now being accused of altering anti-fracking documents made in their name to make it look as if it came from their limited company after it was contacted by the Charity Commission regulator, reported the Times.
One example highlighted by the newspaper includes a press release issued by the charity in December praising Labour's decision to call for a moratorium on fracking that was later changed to say 'Published by Friends of the Earth Limited' rather than the trust. By issuing its anti-fracking campaign through the limited company, Friends of the Earth avoid investigations that it raised money by making false claims against the process. One such claim was that fracking uses "toxic chemicals" that cause cancer by suggesting that sand can do so.
While Friends of the Earth is not the only charity to be structured in this way, and many other organisations have both a charity and a non-charitable campaigning body, the Charity Commission admitted this "can cause confusion to the public and could pose a reputational risk to charity". However, the commission did establish that charitable funds are not being used to campaign against fracking.
The commission said: "We have an ongoing engagement with [the] Friends of the Earth Trust, particularly regarding its relationship to the non-charitable company, Friends of the Earth Limited. We cannot comment further while this engagement continues."
Fracking company Cuadrilla, which is set to appeal against a decision made in 2015 to reject its plans to begin fracking at two sites in Lancashire, said it is deplorable that Friends of the Earth is trying to hide behind its non-charitable arm.
Francis Egan, chief executive of Cuadrilla, said: "We have long been concerned about the myth-peddling and scaremongering by Friends of the Earth on shale gas and fracking. Now we discover that they have misled their own regulator.
"The Charity Commission has to trust trustees to be both honest and competent because it has to regulate 160,000 charities. It follows that when that trust has been breached so severely, as with Friends of the Earth, the regulator has to step in."
A Friends of the Earth spokesperson said: "Cuadrilla seem to be trying to silence their opposition. They should stop changing the subject from the real issues at stake and join us in engaging in democratic debate on fracking and climate change. Our campaign against fracking will continue."
© Copyright IBTimes 2023. All rights reserved.