Three thousand people joined forces to march on Calais, in an emotional display of grief and unity, following the murder of a nine-year-old girl.
The child, identified only as Chloe, was reportedly snatched from a playground in a park near her home on 15 April. Her mother watched helplessly as the kidnapper drove off with the girl in his car. Chloe's body was found in woods close to Calais within two hours of the attack.
Paying homage to the innocent young victim, the crowd took the solemn walk from the Theatre Place in Calais, northern France, at 3pm local time, to the playground where the schoolgirl was abducted.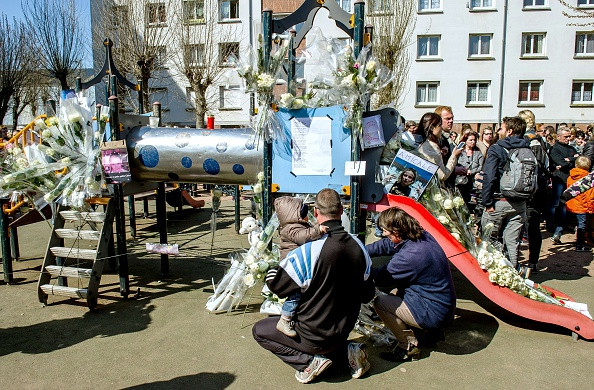 Chloe's parents led the march, with members of their daughter's dance group, walking alongside. The leader of the Balzac Dance Club paid tribute to Chloe saying: "Rest in peace, our Chloe. We are launching a farewell to the passionate dancer. Honey, this is for you."
Miss France winner Camille Cerf, who is from the Calais suburb of Coulogne, was among the crowd of people who gathered at the playground to pay their respects in the silent vigil.
The suspect has been identified as Zbigniew Huminski, 38, a Polish drifter, who was on his way from Calais to Britain. He confessed to the abduction and murder of the nine-year-old, after police found him at the scene in a heavily inebriated state.
Huminski admitted to strangling the schoolgirl "while drunk" after she approached him at the park and pointed a water pistol at him.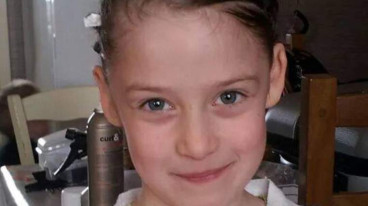 The murder has sparked a political row in France over the government's policy of remission for criminals after it was revealed that Huminski had multiple convictions for acts of "extreme violence."
He had been banned from France after serving time in prison for robbery and had been convicted twice for acts of 'extreme violence' including attacking a pensioner with a knife. He was jailed for 30 months in France in 2009 for breaking into two homes and was deported on his release. In one of the break-ins, a witness said that he found Huminski in his daughter's bedroom carrying a knife.
He had been sentenced to one year in prison on 18 November for breaking into a car but was not due to be jailed until the judicial process had run its course. Before his trial in France, experts assessed that the Pole was a psychopath.
He had been handed to Polish authorities last year after a Europe-wide arrest warrant was issued, but had made it back into the country hours before the abduction. Warsaw court spokesman Ewa Leszczynska-Furtak said Polish law allows convicts to remain at large until their lawyers receive an explanation of the verdict. She said they had no reason to believe he would flee.
Officials said he was planning to cross the Channel from Calais to England, where his sister lives.
A Polish court expressed "regret" on Friday that Huminski had left Poland while Chloe's grief-stricken mother commented "I don't know what he was doing in France".
Huminski remains in custody after being formally charged.