France: FN militants 'burned cars to fuel insecurity for political gain'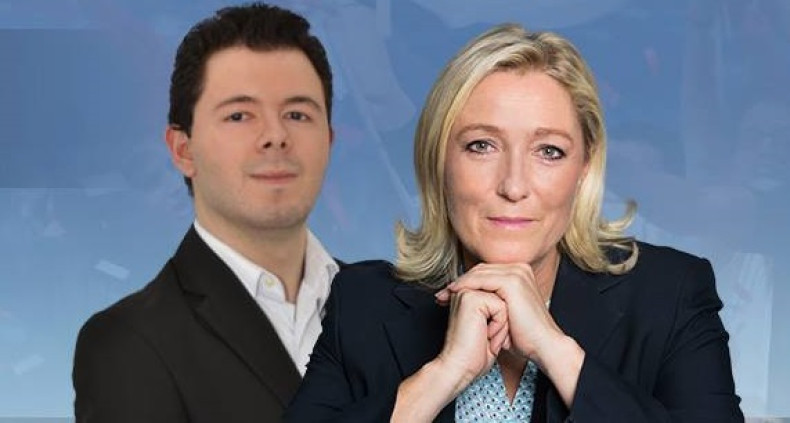 Several militants with France's Front National (FN) have gone on trial to face accusations they went on a spree of arson, setting a dozen of vehicles on fire, in order to stoke feeling of insecurity and ultimately win votes in their neighbourhood.
The six right-wingers appeared before a local court on a series of charges, including vandalism, criminal association and arson.
Among them is Adrien Desport, the former number two of the Party led by Marnie Le Pen in the Seine-et-Marne department, on the outskirts of Paris.
Prosecutor allege that on the night of 8 April the group of men, aged 19 to 25, set fire to 13 cars parked in the street of the Mitry-Mory, an eastern Parisian suburb, for political gain.
A couple of days later, Desport, described by authorities as the group leader, published on his blog an open letter to local residents, decrying the impunity with which unknown criminals brought chaos to town.
He went on to list a series of countermeasures proposed by FN, such as more security cameras and police patrols, as well as public funds for the party's local vigilante group.
The nationalist party has long campaigned for heavy security measures, with particular emphasis on monitoring Muslim immigrants in the wake of the Charile Hebdo attack in January.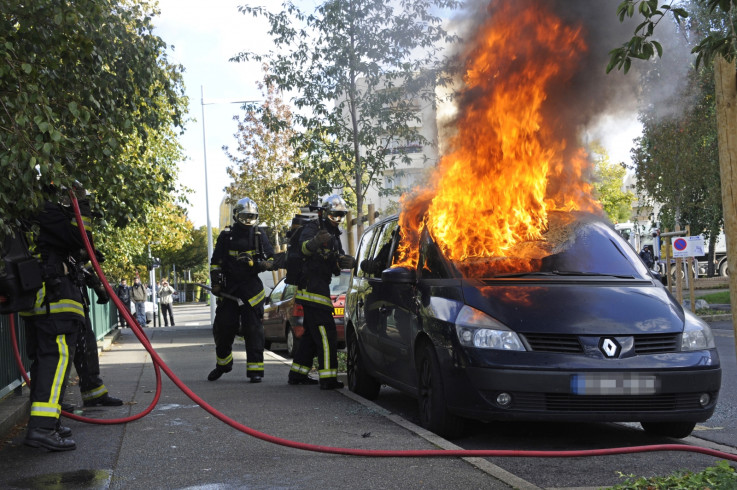 Vehicles are often burned during riots in France
BERTRAND GUAY/AFP/Getty Images
Vehicle burning has often featured in riots that periodically break out in city suburbs and have come to be associated with the malaise of poor youths from second or third-generation immigrant families in mainstream France.
The six militants are also accused of indulging in drugs and vandalising properties of fellow FN members in what was said to be an intra-party score settling.
Desport is also charged with falsely reporting to police that he was the victim of an assault.
The trial has been adjourned to 15 July. Desport has been remanded into custody, while his alleged accomplices have been temporarily released under supervision.
According to Le Parisien newspaper, one cried during the first hearing while another expressed regret for his actions.
Desport, whose social media pages are sprinkled with photos of him posing with top FN figures, including the Le Pen dynasty's heir, Marion Maréchal-Le Pen, and FN deputy chief Florian Philippot, has also been suspended from the party.