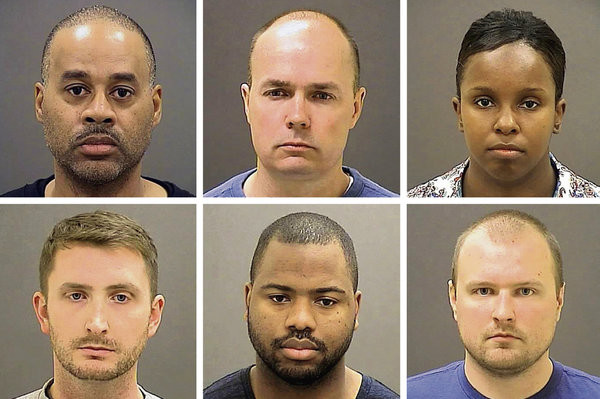 A Baltimore judge ruled on 24 November that jurors in the first trial relating to the death of Freddie Gray can remain anonymous, but they will not be sequestered. Judge Barry Williams ruled on over a dozen motions ahead of Officer William Porter's trial, which is scheduled to begin on 30 November.
According to The Associated Press, the judge ruled that he will not preemptively limit the number of character witnesses and will not block the introduction of certain evidence, including policies and protocols relating to belting prisoners.
Williams rejected arguments by Porter's attorneys that "extra precautions" were needed because the trial will remain in Baltimore. The former Baltimore officer's lawyers argued that jurors could be swayed during the trial if they were "bombarded with opinions, TV news, Facebook posts and the like". Porter's defence asked that jurors be sequestered in a hotel with no cell phones, limited television access and monitored interactions with family.
Despite ruling against the sequestering, Williams agreed that jurors should remain anonymous after Porter's attorneys requested jurors be "told that their names will be screened from the outside world" so that they do not feel pressured to convict Porter as a "sacrificial lamb," The Baltimore Sun reported. Williams's ruling against sequestering is viewed as a victory for prosecutors who want the case to remain in the city.
Porter stands charged of assault, manslaughter, misconduct in office and reckless endangerment. The Baltimore officer, who pleaded not guilty, is the first of six law enforcement officers to stand trial in the death of the 25-year-old black man. The five other officers facing charges have also pleaded not guilty and will have their trials in subsequent weeks through March.
Gray suffered a severe spinal cord injury while in police custody after his arrest in West Baltimore on 12 April. His death a week later of his injuries prompted city-wide protests against police brutality.