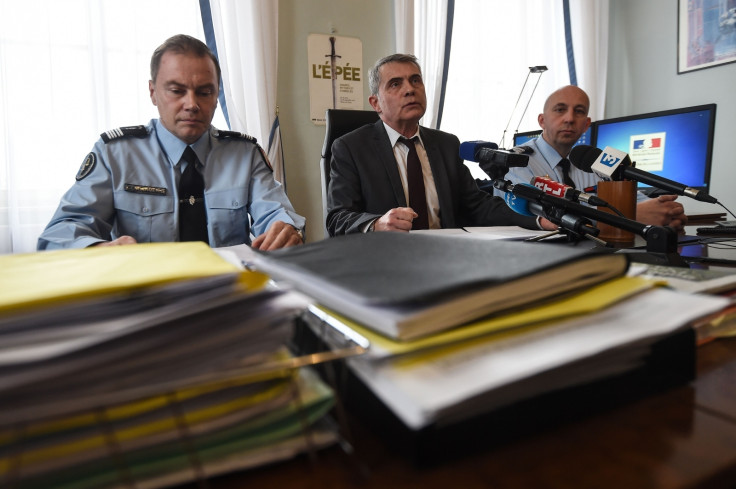 A French woman was charged by police Thursday (30 November) after confessing to secretly killing five of her babies, bringing a 14-year-old cold case to a chilling end.
Named only as Sylvie H, aged 53, the woman was reportedly identified using DNA evidence taken by police investigating a fight she was in with neighbours in September 2016.
The prosecutor in the French city of Mulhouse told a press conference the child murders are believed to have taken place from 1993 to 2005.
News reports from the time said the corpses of four newborn babies were found in a state of "advanced decomposition" in the forest of Galfingue, near the city of Mulhouse, on 21 October 2003.
A fifth deceased baby was later discovered at the suspect's home, the Local.fr reported.
According to AFP, police investigators never found the culprit and the trail went cold after no evidence was found linking any suspects – including the parents – to the killings.
An autopsy at the time showed that at least two of the babies had been strangled to death.
In mid-September, Sylvie H, her partner and her eldest son were involved in a fight with neighbours, after which police took DNA samples from the mother. When conducting further checks, the sample matched with those on record for the babies found in 2003.
According to AFP, the woman "understood immediately" why she was being arrested when police turned up at her home in Mulhouse on Tuesday.
Prosecutor Dominique Alzeari said the 53-year-old confessed to the murders. Meanwhile, the father of the children was left "very upset" and appeared "unaware" of the incidents.
The mother – who has three other living children – claimed that she gave birth each time without the father knowing. If convicted, police said she could face up to life in prison.
In 2010, a French mother called Dominique Cottrez, 45, was charged with murdering eight newborn children and accused of "systematically killing her babies since 1988".
The year prior, Frenchwoman Veronique Courjault, 41, was handed eight years in prison after confessing to murdering three of her babies. The Guardian reported that psychiatrists analysing the case later testified that Courjault had likely suffered from "pregnancy denial".