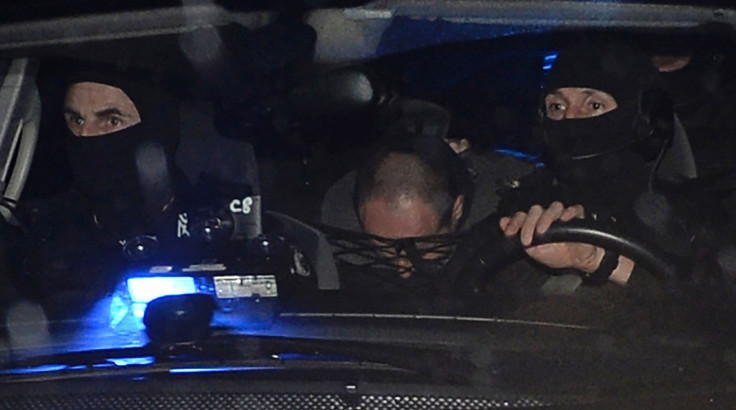 The murder probe into the mysterious disappearance of Troadec family has a new development. French investigators on Wednesday (8 March) found the body parts of the family of four at the farm of the man who has confessed to killing them with a crowbar.
Hubert Caouissin, who had earlier confessed to killing his relatives, directed the investigators to his farm in a remote part of north-western Brittany. Caouissin said that he killed his brother-in-law Pascal Troadec, his wife Brigitte, and their two children – Sebastien (21) and Charlotte (18) over an inheritance argument.
The discovery was made after hundreds of police officials and investigators searched the area around Caouissin's property and on the muddy banks of the Auln River. After hours of search operation, they found "body parts and jewellery" belonging to the victims, Nantes prosecutor Pierre Sennès told the Guardian.
Local Police Chief Jean-Rene Personnic said the search would resume on Thursday as investigators were searching 30 hectares of ground, which he described as "rugged and swampy".
The Troadec family was last seen in the mid-February, but the investigation began in the end February only after Brigitte's sister informed police.
According to reports, Caouissin, who had not been working for the past three years with depression, thought that Pascal had gold coins that were supposed to be shared with him as an inheritance.
On 16 February night, he broke into Troadec's house and tried to steal a key. However, the noise awoke the family and a fight broke out between Caouissin and Pascal.
Caouissin hit and killed Pascal and Brigitte Troadec first and then eliminated Sebastien and Charlotte.
Caouissin now faces possible life imprisonment, while his partner, 47-year-old Lydie Troadec – Pascal's sister, remains in custody. According to a BBC report, Lydie did not take part in the killing but she is accused of helping to clean the vehicle used to dispose of the bodies.