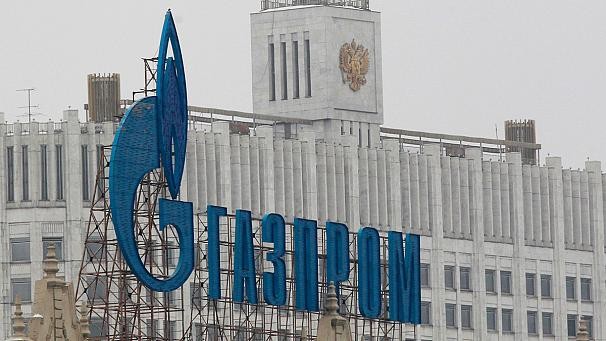 The gas pipe from Russia is blocked and the question hangs bitterly in the crisp autumnal air – will Ukraine survive the winter?
Gazprom is, helpfully, whipping up hysteria and threatening the Ukrainians with a frost-bitten death. However Ukrainian experts insist that our chances of surviving without Russia are good.
While Russia persists in restricting gas supply to other European countries to preclude the possibility of building up a gas reserve in Ukraine, the Ukrainian establishment and experts are firmly focused on ways to maximise their existing resources.
It has been found that each Ukrainian consumer uses between 2.5 and 3 times more power than any other European. Citizen Sviatoslav Pavliuk explains it as follows:
"For the European Union the value [of power consumed] averages between 90 and 120 kilowatt hours per year. In Ukraine it estimates 260. And there are quite big amount of homes where this value is even higher."
Further analysis reveals that, from a hundred cubic metres of gas we use effectively only 20-25 cubic metres. Part of the gas just dissolves into the air, due to the worn out and outdated soviet heating systems; another substantial deposit is embezzled by corrupt bureaucrats.
As reported by a data provider called Energy Evolution UA, we can save 24% of the wasted power simply by insulating doors and windows. The money we can save amounts to 730 million Ukrainian hryvnia (£35m), which can be used to purchase tens and thousands of tanks and pieces of body armour, so vital for our soldiers in the East.
The Ukrainian people are starting to realise that the best gas is unused gas. We don't need to search for natural gas – we need to conserve what we have.
In Kyiv, they cut off hot water supply as far back as the beginning of July. Thousands of residents had to buy boilers or, if they didn't have the money, keep using pans with water heated on stoves.
Meanwhile, in Western Ukraine a number of population centres switched to alternative fuels long ago.
The Ukrainian government entrusted local enterprises with the task of replacing a tranche of natural gas with solid fuel, and have already provided grants for straw and coal purchasing.
Ukraine produces 20 billion of cubic metres of gas and consumes 50. If we can reduce gas consumption to 30 billion cubic metres, it is calculated that Ukraine will be able to say farewell to our gas dependence on Russia, once and for all.
But for the time being, the plans are still at an embryonic stage. For all the ingenuity in our country, we have to face reality – and keep preparing for the coldest winter in our lifetimes.