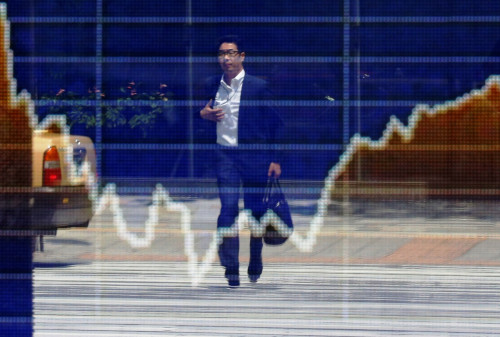 Global fund managers are set to see their worth grow by 60% to more than $100tn by 2020 as they take advantage of new private wealth generated within emerging markets.
The fund management arena is expected to benefit as investors turn away from risky assets traded by banks in the developed world, according to report by PricewaterhouseCoopers (PwC).
New rules imposed by governments and regulators mean that cash is being diverted from banks into the funds sector. In response, investment managers will see assets under management increase by 6% annually, from almost $64tn (€46.9bn, £39.05bn), said PWC.
The report noted an increase in the private wealth of people investing in emerging markets; the creation of sovereign wealth funds; and a shift to individual retirement plans among workers, which all bode well for asset managers.
A surge in middle class and high-net-worth individuals in Asia will push the region's share to 16.2% in 2020, up from 7.7% in 2012.
The report cited research from the Organisation for Economic Co-operation and Development (OECD) European Environment Agency (EEA) and findings from PwC, which showed that the global middle class is meant to grow by more than 180% between 2010 and 2040.
Similarly, between 2010 and 2020, it is estimated that more than one billion middle class consumers will emerge globally, which would represent the largest single increase in customers in human history, according to the OECD.
Pension funds will account for strong asset growth, rising 6.6% a year to hit $56.5tn by 2020, said PwC.
The development of sovereign wealth funds will also add to this and are set to grow by almost 80% to reach $9tn in 2020, mainly driven by those in the Middle East and Africa.
A general deleveraging among the world's established banks will happen in tandem with this and create opportunities for asset managers.
PwC said: "Increasing regulatory pressure to restructure the banking sector will play into asset managers' hands.
"As the deleveraging of banks continues from 2013 to 2018, in part driven by the European Central Bank's ongoing focus on stress testing the balance sheets of Europe's top banks, asset managers will continue to move into areas traditionally dominated by the banks."