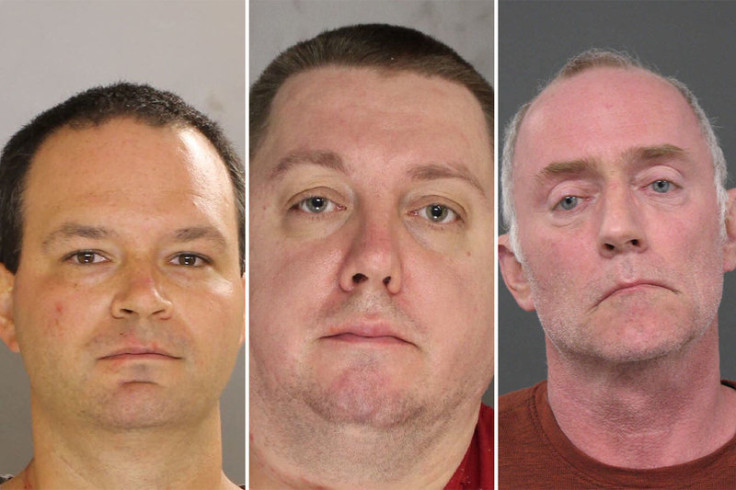 A young boy was repeatedly sexually abused for seven years during bizarre 'furry' fetish parties where men dressed up as different animals, police in Pennsylvania have said.
Investigators said the horrendous abuse began in 2009 when the boy, aged nine at the time, was taken to a Bucks County home where men gathered for sex.
The boy told officers he would be taken upstairs and raped by a man who called himself "Lupine" and was dressed as a red fox with "full long sleeves and pants, a zipper in the back, paw gloves, and a fox head with pointy ears".
The boy said he would go to the parties dressed as "Tony the Tiger", according to an affidavit seen by the Philadelphia Inquirer.
He identified his "red fox" abuser as Quakertown resident Kenneth Fenske, 57, who was arrested on Friday (27 January) and charged with multiple counts of child rape, involuntary deviate sexual intercourse, and unlawful contact with a minor. He is being held on a $750,000 bail.
Four other men – David Parker, 38, of Stroudsburg, Monroe County, Jeffrey Harvey, 40, of West Wyoming, Luzerne County, Virginia-based Craig Knox and Stephen Taylor – have been detained and charged in connection with the case since the investigation opened in June.
Officials say the victim, who lived with his grandmother in Hellertown from 2005 to 2009, has been safe since last summer and is now in foster care, receiving therapy.
Pennsylvania's attorney general, Josh Shapiro, said it is likely there were more victims of the alleged paedophile ring.
"This is a horrendous case," Shapiro said. "It is deeply disturbing to me not only as Attorney General of Pennsylvania, but as a father of young children. We care about this victim and all victims of sexual abuse.
"Our investigation is not done, and it is likely there will be more arrests. We believe it is likely there could be more victims out there from this ring of abuse. We want to help them and protect them from any further abuse.
"We're seeking the public's help today and asking people to come forward and speak with our Office or the Bucks DA's Office if they know anything."
According to a criminal complaint and affidavit filed in connection with Fenske's arrest, Parker began taking the victim to a home where a group of men were dressed up in animal costumes known as "furries" for sex.
'Furries' are a subculture that sees people dress up and identify as their chosen animal. Some use the costumes to partake in sexual activities.
The boy said the abuse by the animal-costumed men occurred numerous times over a seven-year period.
Bucks County District Attorney Matthew Weintraub said: "You think you've heard it all on this job, and you never have."
Parker faces charges of child rape and related counts, including possession of child pornography.
Harvey has been charged with unlawful contact with a minor, criminal use of a cell phone, involuntary deviate sexual intercourse and statutory sexual assault.
Knox, who was arrested and charged with sexual offenses in Virginia, has been extradited to Pennsylvania, where he is being held in Luzerne County.
Taylor was also arrested in Virginia in connection with the case.
---
The Office of Attorney General has a tip line and is asking the public to call 1-800-385-1044. You can also remain anonymous and give a tip at www.attorneygeneral.gov.