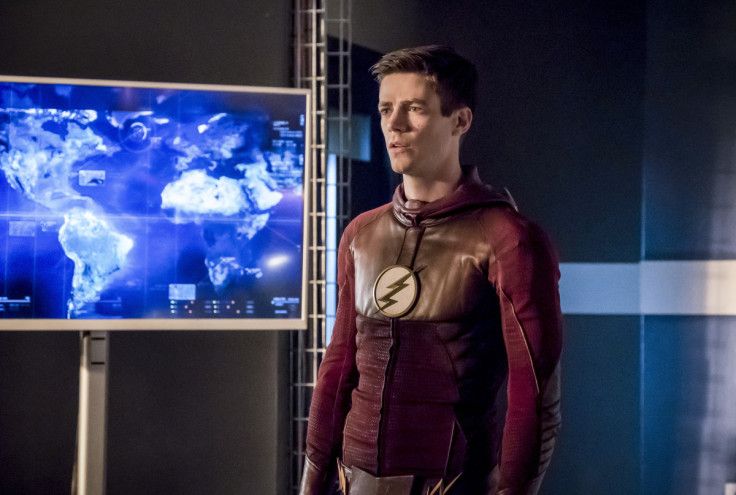 The Flash season 4 is currently filming and actor Grant Gustin has teased fans with a new snap of Barry Allen's speedster suit on social media.
The actor posted a mirror photo of himself in which he is seen putting his legs up on a chair and is wearing his Flash suit pants. He has thrown a relaxed grey sweater on and captioned the Instagram post: "Season 4 #TheFlash"
Fans are going crazy over Gustin's snap and took to the comments section to share their excitement. A fan commented: "I'm so hyped for this season can't wait." Another noted: "I'm excited and nervous at the same time."
"I'm waiting eagerly for season 4," another fan of The CW show wrote. Some fans are wondering if Gustin is wearing a new Flash suit. A user asked: "New suit!!!! OMG". Another wrote: "So it is another suit? Well nice boots."
"New suit confirmed!" commented a follower, while another asked, "So Barry is gonna wear the future flash suit now?" Most fans seem to love the new suit "The new suit looks kinda cool but it's really baggy too," said one.
The 4th season will pick up six months after the defeat of Savitar, where the Flash team is trying to fill the void that Barry left behind as he stepped into Speed Force to save Central City.
Gustin revealed at the San Diego Comic-Con recently that fans will see a different Barry, following his return from Speed Force. He said: "For Barry it hasn't really been six months. In the Speed Force time is kind nonlinear, and I think this experience in the speed force has been different for him."
The Speedster will have an "awakening" when he returns from the energy prison. "We've seen him go into the Speed Force before, and had the Speed Force embody different people in his life and kind of teach him the lesson he needs to learn at this point. But this time he sacrificed himself to stabilise it, so I think he's been kind of on his own and he's been experiencing his entire life from start to finish again and again and again," Gustin added.
The Flash season 4 premiere episode titled The Flash Reborn will air on Tuesday 10 October at 8pm EST on The CW Network.