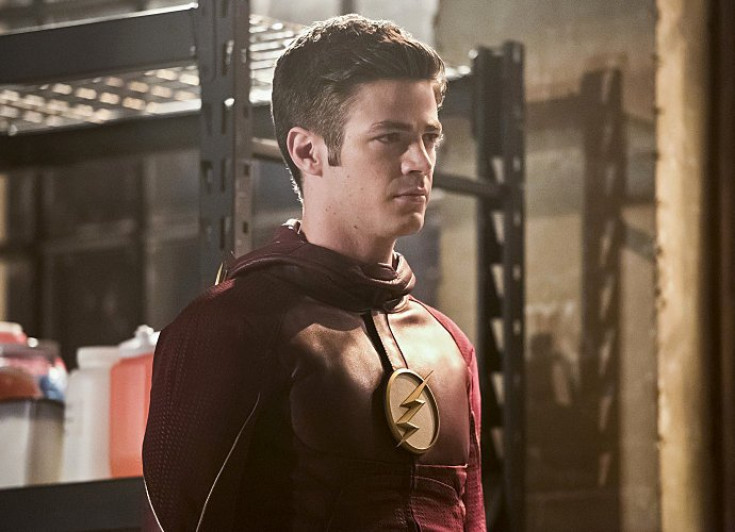 Following the tragic events of The Flash season 3 finale, fans are wondering what is next in store for Barry Allen and in what role we will see him in season 4.
Actor Grant Gustin who plays the Scarlet Speedster in The Flash took to social media to share first look of clean-shaved Barry, with the perfectly tossed up hair. Gustin is seen wearing a blue shirt and a beige jacket to complete his look as the saviour of Central City.
He captioned the Instagram post by saying, "BA [Barry Allen] is back. #FlashSeason4". Fans immediately took to the comments section to share their excitement at the big reveal.
One fan commented, "Finally thank god I Miss you BA and of course grant Miss you too @grantgust" Another noted, "Yes it's back I knew it wouldn't end on Season3!"
"I cant wait to watch it! Last season was so touching. Can't wait to see the power due to my 2 favourite actors together again, @grantgust and @t22felton . I hope you two see this. :3, " replied a user.
The May finale of The Flash ended with Barry voluntarily walking into the Speed Force to save his city, and fans have been wondering how he will return from the extra-dimensional energy. One fan asked, "How will you come out of the Speed Force?! Must knoooooowwwww."
Filming for season 4 of The CW began last week with actor Keiynan Lonsdale ( who plays Wally West/ Kid Flash) being spotted on set in Barry's Flash suit. The network has also released the synopsis for The Flash season 4 premiere episode, which is titled, The Flash Reborn. Airing on Tuesday 10 October at 8pm EST.
The official synopsis for episode 1 reads as follows:
With The Fastest Man Alive now trapped inside an extra-dimensional energy, and unknown dangers lurking in the shadows, it will be up to Team Flash to free Barry from his own personal Hell.