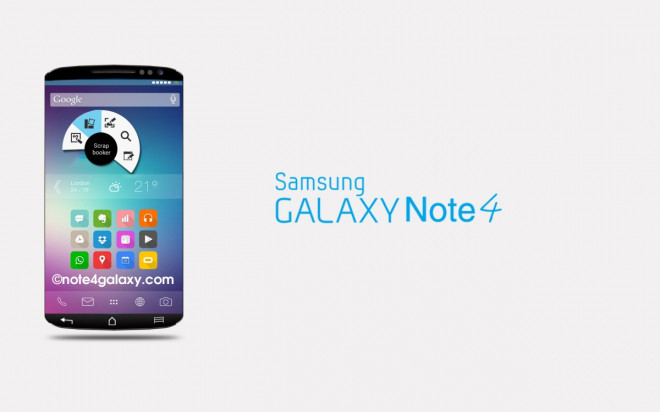 Rumours of the Galaxy Note 4 release gain further momentum as fresh details of its features said to be under testing, have surfaced online via an unidentified Samsung insider.
According to the information leaked by the insider, a handful of new features including 'Swipe to launch Motion Launcher', 'Aqua Capture', 'Multi Network for Booster', and 'Smart Fingerprint' are currently being tested on the Galaxy S5 running Android 4.4.3 onboard, reports SamMobile.
The report further explains that the said features are expected to make a debut on the fourth iteration of Galaxy Note while most of its features seem to be borrowed from flagship Galaxy smartphones.
For instance, the Aqua Capture mimics the Aqua Mode feature (used to take photos underwater) on the S4 Active and Multi Network for Booster feature (combines Wi-Fi and mobile data connection to download larger files faster) is synonymous with the Download Booster on the Galaxy S5.
In addition, the Swipe to launch Motion Launcher seems to be borrowed from the Motion Launch feature of HTC One M8, which enables users to wake up device, activate camera functionality and many such feats with just a single swipe of the finger on screen when the device is in standby mode.
True to its name, the Smart Fingerprint feature enables users to define custom actions for each specific task that requires a finger swipe over the fingerprint sensor. For instance, this concept may be used for simple tasks such as unlocking a phone to a more complex function like making PayPal payments.
With sparse details of Note 4 available at the moment, and lack of information regarding its precise release date, this rumour should be taken with a pinch of salt as last minute changes are inevitable.