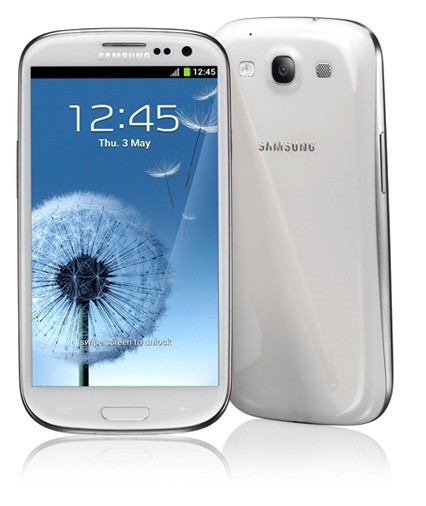 The Galaxy S3 is already being spoken of as the next big thing in smartphones and a genuine challenger to Apple's iPhone 4S. The newly unveiled next-gen Galaxy smartphone is by far the best technological masterpiece from the South Korean giant in recent times.
The device has already been compared to the HTC One X and the Nokia Lumia 900, as well as the Galaxy Note, in earlier IBTimes UK reports. Now, we measure it against two other Android giants - Sprint's Galaxy S2 Skyrocket HD and HTC's 4G monster, the Evo 4G LTE.
To begin with, the S3 brings some interesting features to the table, like Eye-Tracking, Wi-Fi Direct, S Voice (a Siri alternative) and Direct Call. It certainly has set a seriously high benchmark for any forthcoming high-end smartphone.
On the other hand, the HTC Evo 4G LTE is a dual-core Android 4.0 phone running on Sprint's networks. It has a 4.7in super LCD (720p) display and a powerful 1.5GHz dual-core Qualcomm Snapdragon S4 processor running HTC Sense 4.0 User Interface (UI).
Finally, the Galaxy S2 Skyrocket HD is also a dual-core 4G monster running on AT&T's networks. Its screen specifications are similar to the Evo 4G LTE, with the exception of marginally superior pixel density.
Check out the three going head-to-head...
Galaxy S3 vs HTC Evo 4G LTE vs Galaxy S2 Skyrocket HD: Display
The Galaxy S3 features a 4.8in Super AMOLED display with capacitive touch-screen running at 720p (720 x 1280 pixels) resolution and a pixel density of 306 pixels per inch (ppi). In contrast, the Evo 4G LTE sports a 4.7in Super IPS LCD2 display, also with a capacitive touch-screen and the same resolution as the S3 but provides marginally better pixel density at 312ppi.
By comparison, the Galaxy S2 Skyrocket flaunts a 4.65in Super AMOLED Plus capacitive touch-screen with the same display resolution as the S3 and Evo 4G LTE. However, the S2 Skyrocket boasts the highest pixel density - 316ppi - among the three phones. Both the Evo 4G LTE and the S2 Skyrocket have damage resistant Corning Gorilla Glass for protection against scratches, while the S3 carries the newer version - Corning Gorilla Glass 2.
Galaxy S3 vs HTC Evo 4G LTE vs Galaxy S2 Skyrocket HD: Processor
The Galaxy S3 is powered by the company's own Exynos 4 System-on-a-Chip (SoC), which features a 1.5GHz quad-core processor. While this is yet to be fully benchmarked, Slashgear carried out some tests at the launch last night and it seems the Exynos chip will blow away rivals with its raw processing power. Hardware demonstrations at the launch seemed to add weight to Slashgear's expectations; the Galaxy S3 was superfast when carrying out all operations, including being able to play HD videos while browsing.
In contrast, the Evo 4G LTE features a dual-core 1.5GHz Krait processor and Adreno 225 GPU for graphics applications and games, while the S2 Skyrocket is also powered by a dual-core 1.5GHz processor.
Galaxy S3 vs HTC Evo 4G LTE vs Galaxy S2 Skyrocket HD: Memory and Storage
While all three smartphones have 1GB of RAM onboard, the Evo 4G LTE and the S2 Skyrocket come in single storage models -16GB - and support microSD storage expansion slots up to 32GB. In contrast, the S3 flaunts three versions - 16GB, 32GB and 64GB, besides supporting microSD expansion slot up to 64GB.
Galaxy S3 vs HTC Evo 4G LTE vs Galaxy S2 Skyrocket HD: Operating Systems
Both the Galaxy S3 and the Evo 4G will ship with Android 4.0 (Ice Cream Sandwich or ICS). This is a basic pre-requisite for any high-end smartphone, so as to get the best out of its powerful hardware. The dual-core and quad-core devices particularly will benefit from the updated interface. The Galaxy S3 will also come with TouchWiz 3.0 skinned on top, while the Evo 4G adds HTC's Sense 4.0 UI on top.
In contrast, the S2 Skyrocket will ship with Android 2.3.5 (Gingerbread) onboard with the stock TouchWiz UI skinned on top.
Galaxy S3 vs HTC Evo 4G LTE vs Galaxy S2 Skyrocket HD: Key Features
S Voice: Samsung revealed the Galaxy S3 will come with a Siri-like voice-activated personal assistant called S-Voice. The software will be powered by Wolphram Alpha and lets you take control of a range of features while also understanding natural phrases. It understands eight different languages including British and American English, Italian, German, French, Korean and Latin American. Integrated into a number of apps, S Voice will allow you, for example, to say "take a picture", while in the camera app, to take a photograph. While neither the S2 Skyrocket HD nor the Evo 4G LTE have similar native apps, there are a number of third-party apps available which mimic some of S Voice's features.
Near Field Communication (NFC)
The Galaxy S3 has Wi-Fi Direct and Samsung has combined this with Android Beam to create a service called S Beam, allowing you to transfer files, including large video files, between two phones simply by making physical contact or touching each other. The NFC chip will, of course, allow you to carry out cashless transactions. Neither the S2 Skyrocket nor the Evo 4G support NFC, which is a major setback for them.
4G LTE
Both the Galaxy S2 Skyrocket and the S3 support 3G bands - HSDPA 850 / 900 / 1900 / 2100 - and Wi-Fi capabilities, besides 4G LTE including LTE 700 network band. In comparison, the Evo 4G LTE supports 3G bands - CDMA2000 (voice) and 1xEV-DO (data), while also including 4G LTE bands - LTE 800/1900.
Galaxy S3 vs HTC Evo 4G LTE vs Galaxy S2 Skyrocket HD: Camera
All three smartphones offer eight megapixel rear cameras with auto-focus and LED flash besides capturing 1080p videos at 30fps. The Evo 4G and the S3 will let you capture still images while you are recording videos but not the S2 Skyrocket.
Furthermore, the S3 and the Evo 4G offer 720p video recording on the front-facing camera with 1.9 and 1.3 megapixel sensors respectively. In contrast, the S2 Skyrocket sports a two megapixel sensor for the front-facing camera.
The S3 and S2 Skyrocket feature advanced functions such as geo-tagging, touch focus, face and smile detection besides image stabilisation. In comparison, the Evo 4G features only geo-tagging, face and smile detection.
Galaxy S3 vs HTC Evo 4G LTE vs Galaxy S2 Skyrocket HD: Battery
In terms of battery specs, the Galaxy S3 and the Evo 4G have a common factor. The latter comes with a 2,000 mAh battery, while the former is powered by a 2,100 mAh battery. In contrast, the S2 Skyrocket HD has a massive 2,500mAh battery, which gives it a slight edge.
MUST READ: Samsung Galaxy S3 vs HTC Sensation XL: Who is Android Super-Champ?