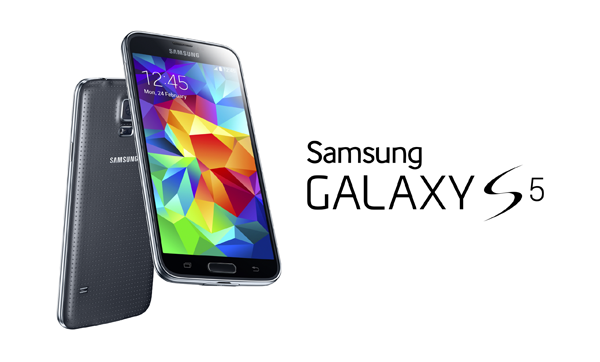 Samsung has just announced its next-gen flagship smartphone, the Galaxy S5, will be up for pre-orders starting 28 March through select retailers in the UK, including Samsung's online store and the company's leading brick-and-mortar store at Westfield Stratford City shopping centre in London.
According to Android Central, Carphone Warehouse has also confirmed the availability of the Galaxy S5 for pre-order from 28 March in a recent press release.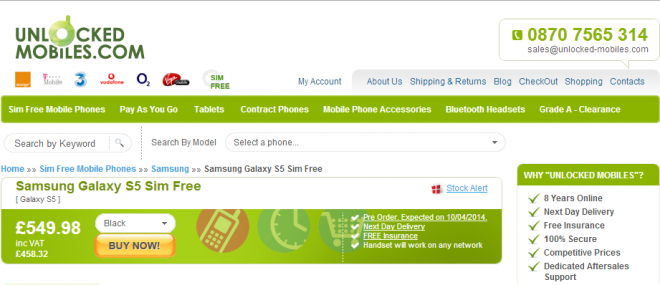 There is still no word on the smartphone's pre-order pricing from either Samsung or Carphone. However, the SIM-free version of the phone gets a pre-order price of £550 from Unlocked-Mobiles.
With UK pre-orders confirmed to start on 28 March, there is still no news about the opening date for global pre-orders. Global pre-orders for the Galaxy S5 should soon follow the UK launch as Samsung has reconfirmed the global release date for 11 April.
In other words, Samsung customers in UK will get the privilege of ordering their next-gen flagship smartphone two weeks ahead of the official release date.
The pricing details of the 16GB variant of Galaxy S5 have also surfaced online via a couple of European retail websites, Amazon Germany and Amazon Spain. The pre-orders for the S5 are now available with the European retailers at €699.
The Galaxy S5 offers a host of power-packed features besides two new additions: Fingerprint Scanner and heart rate monitor. It also features an an upgraded quad-core Snapdragon 801 processor and a 16MP rear camera from its predecessor, the Galaxy S4.
Other key features of the Galaxy S5 include 5.1in full HD display, IP67 certified dust and water-proof capability, 2GB RAM and a microSD slot for expansion up to 128GB.
It is powered by a 2800mAh battery with intelligent battery saving features for a longer battery life, and is expected to run Android 4.4.2 KitKat out of the box.