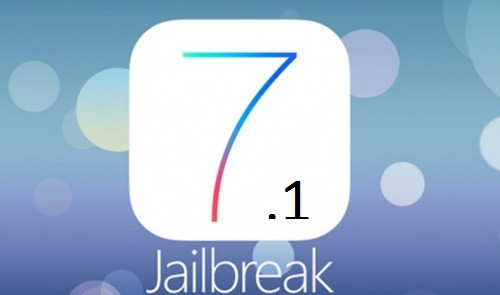 With the highly-anticipated release of iOS 7.1, Apple has reportedly patched up several key exploits used in evasi0n7 and thereby rendering the jailbreak useless for those devices already running the new update.
Evad3rs have strictly advised users with jailbroken devices running iOS 7 through iOS 7.0.6 to skip iOS 7.1 update in order to preserve existing jailbreak tweaks and apps.
Consequently, users can follow a few simple steps listed below to avoid losing their most-cherished jailbreak possessions:
Do Not Tinker with the File System
Reports of users landing into mess after trying to delete a file using tools like iFile have been surfacing online frequently, as the deleted file could be a system file which could force the user into accidentally restoring the device. As this will eventually end up in losing all jailbreak features installed on the device, users should avoid it at any cost.
Stop Installing Jailbreak Tweaks or Apps
Avid jailbreak fans are advised to refrain from downloading or installing further jailbreak tweaks or apps from Cydia as a bad or corrupt installation could force you to restore the device. Consequently, you could lose the jailbreak as well as associated tweaks installed on the device.
Uninstall Unused Jailbreak Tweaks
Some jailbreak tweaks do have known compatibility issues with older tweaks installed on the device. So, it is a good practice to uninstall all jailbreak tweaks that are being unused for a long time as it reduces the chances of running into problems.
Avoid Updating or Restoring iOS 7.1
As no jailbreak exists for iOS 7.1, jailbreakers should refrain from upgrading to iOS 7.1 as it patches up all known exploits used in evasi0n7 and also prevents users from downgrading iOS 7.1 to lower versions.
Not to mention, evad3rs have already hinted that they are unlikely to develop or release any jailbreak for iOS 7.1 in future. So, it is imperative to save existing jailbreaks until further notice from the evad3rs Dream Team or any of the seasoned jailbreak developers like Stefan Esser (aka i0n1c).
Recover From Reboot Loop Problem
iOS users with jailbroken devices can easily recover from reboot loop problem after installing a jailbreak tweak by using safe mode feature in mobile substrate or Hard Reboot or a simple Volume Up trick or using Redsn0w. Here is how you do it:
a)Hard Reboot
Try a hard reset on your jailbroken iPhone by pressing and holding Home and Sleep/Wake (or Power) button together for a few seconds until the Apple logo appears again on the screen. This should resolve issues with unresponsive apps.
b)Endless Reboot Loop Fix with Volume Up Button
In cases where the Hard Reboot solution does not work due to broken or incompatible jailbreak tweaks installed, try rebooting the device while holding the Volume Up button until the Lock screen appears.
Now launch Cydia and uninstall the problematic tweak that you think could be causing the issue.
c) Fix Endless Reboot Loop with Redsn0w
If the issue is still persisting, try using the fix with Redsn0w. Check out the video tutorial below (courtesy of iPhone Hacks):
NOTE: To avoid endless reboot loop issues, always check the compatibility of the jailbreak tweaks with the operating system installed, before installing them on your device.
Install OpenSSH
If all else fails, you can still restore your jailbroken iOS device back to stock status without losing the jailbreak, thanks to the release of SemiRestore7 for iOS 7 (download here) by CoolStar.
As its name implies, SemiRestore7 allows users to remove problematic jailbreak tweaks during restore process without affecting the whole system or installed system files.
However, users should install OpenSSH on their jailbroken device to enable SemiRestore functionality. OpenSSH is available for download via Cydia.
NOTE: Do change the root password of your device after installing OpenSSH to prevent misuse or unauthorised remote access to your device.
[Source: iPhone Hacks]