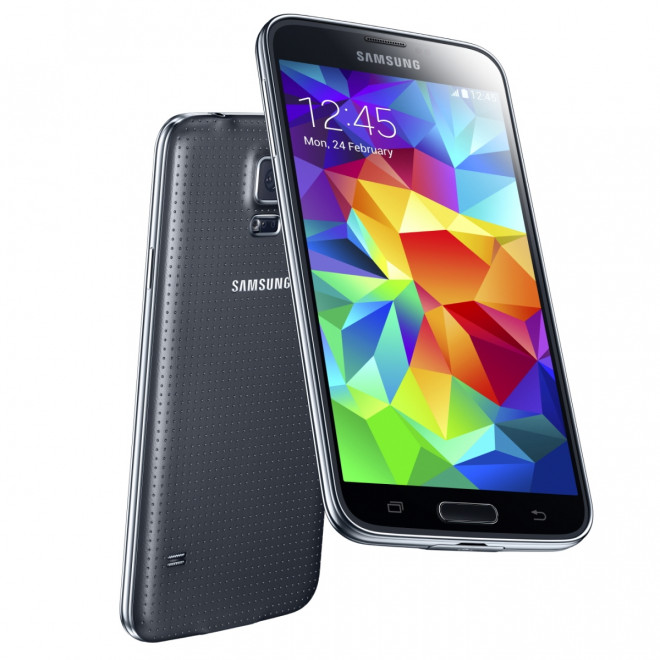 Some Galaxy S5 units are reportedly affected by a camera error: "Warning: Camera Failed" that freezes the camera app on launch and requires a reboot of the phone, according to a recent report by Android Central.
Affected Galaxy S5 users are being advised to contact their local carrier support for assistance as the issue seems widespread on Verizon and Sprint networks.
Consequently, Verizon has taken to Twitter, asking its Galaxy S5 customers to contact Verizon support team (@VZWsupport) for technical assistance including replacement of faulty units: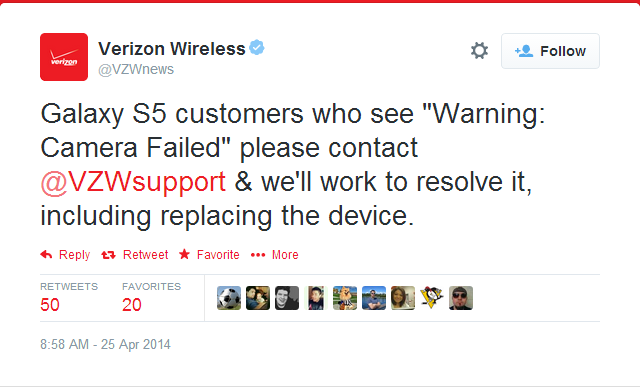 Android Central further explains that certain Galaxy S5 users on Verizon and Sprint networks have recently reported the camera bug on their forums, while BGR has pointed out that Sprint has already started replacing the faulty Galaxy S5 units as have other carriers.
Though the Galaxy S5 camera glitch seems to be widespread, it has not affected some users including the testing folks at Android Central. As the glitch seems to be related to a major hardware problem, several mobile carriers have chosen to replace all the affected handsets outright.
It is not yet clear what could be the root cause of the glitch. However, affected users may go ahead and avail of technical support from the carrier concerned.