Galaxy S8 and S8+ users can upload 100,000 songs to Google Play Music
Google Play Music will work with Bixby voice assistant when it launches in spring.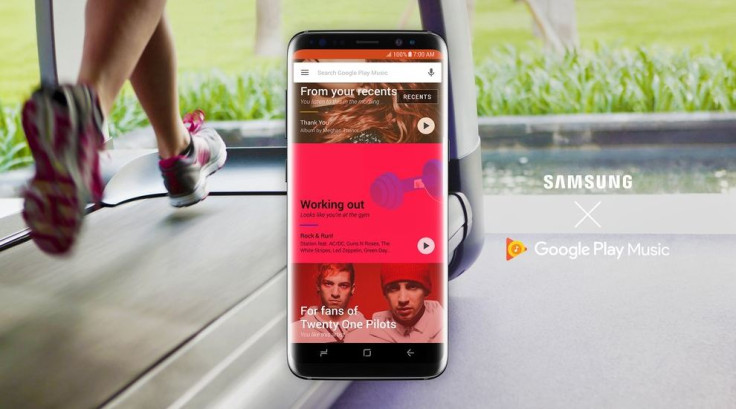 Google on Friday (21 April) said it has teamed up with Samsung to offer its music streaming service on new Galaxy phones and tablets launched in 2017.
The announcement coincides with the launch of Galaxy S8 and S8+, which will of course get the service. Google Play Music would be the default music player on Samsung's new mobile devices.
So what will you get with the Google Play Music on your Galaxy S8 and other mobile devices? Google says users can upload and stream up to 100,000 songs to the music player, which is twice as much the capacity offered exclusively to Samsung consumers. Besides, users can easily transfer their personal music collection from any other services to Google Play Music.
So if you have a new Galaxy S8, S8+, Galaxy Tab S3 or any other new Samsung Galaxy device, you will get a free three-month trial of Google Play Music. After the free trial window closes, you will get ad-free on-demand access to more than 40 million songs and thousands of playlists if you choose to subscribe. Users can also get access to YouTube Red where they can watch ad-free videos during the trial period.
In another significant integration, Google Play Music will work with Bixby when it launches officially this spring. So Galaxy S8 and S8+ users can ask Bixby to play songs on Google Play Music.
© Copyright IBTimes 2023. All rights reserved.