Samsung has temporarily suspended a software update to its Galaxy S3 smartphone following numerous complaints from users.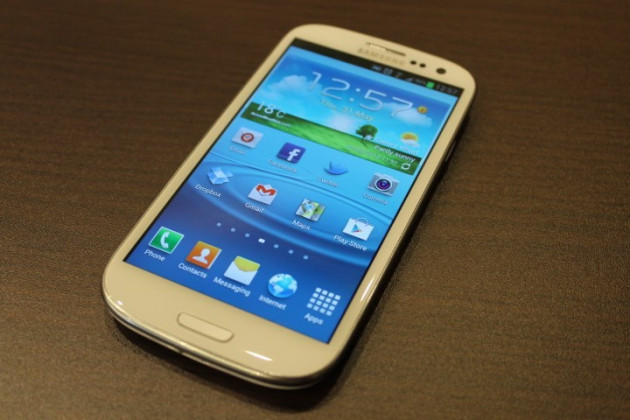 Samsung issued the update to Android 4.3 (also known as Jelly Bean) for the Galaxy S3 (bearing the model number GT-I9300) two week ago but has now suspended the update following multiple complaints from
The phone was launched in the middle of 2012 running Android 4.0 and was subsequently updated to Android 4.1, though it completely skipped any update to Android 4.2 before getting the latest update.
Samsung has acknowledged the problems with the update and is currently investigating the issues with Android 4.3 for Galaxy S3.
"As we are currently investigating the reported issues with Galaxy S3 4.3 Jelly Bean update, the upgrading service has been temporarily suspended. We are committed to providing customers with the best possible mobile experience, and will ensure to resume the upgrading service at the earliest possibility," the company said in a statement.
Customers had complained in droves on the Samsung UK Facebook page.
Having first updated Vodafone subscribers in Ireland to Android 4.3, Samsung rolled out the update for unlocked and unbranded Galaxy S3 units in the UK.
Following the update, users started complaining about multiple problems. These included wake up lag (Sometimes it takes a few seconds to wake the device from standby and sometimes a few minutes); random freezing; faster than normal battery drain; Bluetooth audio issues; stuttering music playback with stock Samsung music app; device freezes as soon a call is received (Black screen issue); poor RAM management making it difficult to multitask and Wi-Fi issues.
The problem of updating Android smartphones to newer versions of Google's operating system is that manufacturers tend to put their own 'skin' on top of the typical Android interface.
This means more testing is needed, and typically leads to delays of months, if not years, and at time not getting the update at all.
According to Sammobile, Samsung may have been in a hurry to issue the Android 4.3 update in order to bring support for the company's Galaxy Gear smartwatch to the Galaxy S3.
The Samsung Konx security feature, first introduced in the Galaxy Note 3, was also not included in the Android 4.3 update for Galaxy S3.
Must read: Samsung Resumes Android 4.3 Upgrade Service for Galaxy S3 I9300