Game developer Barbie is welcome move from bimbo to geek but Mattel still has a long way to go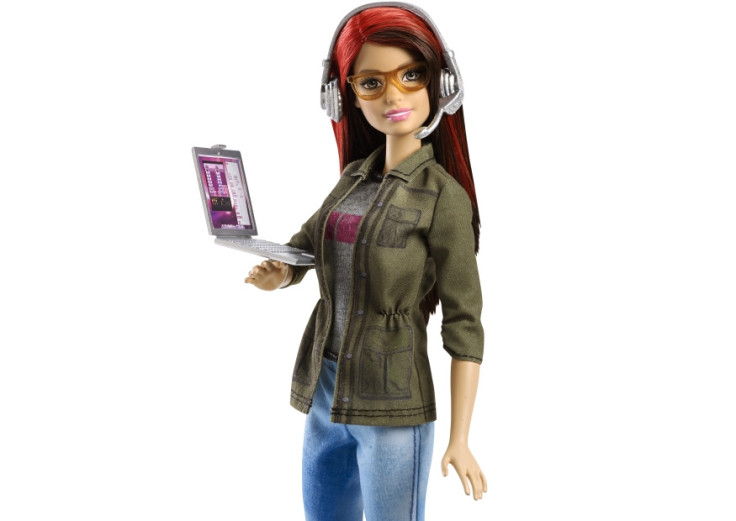 US toymaker Mattel has launched a new Barbie doll that adopts a game developer guise in order to get more little girls thinking about computing as a suitable career for women, but the vision depicted by Mattel doesn't quite ring true to reality.
The Barbie Careers Game Developer Doll features Barbie wearing faded jeans, an ugly swamp green jacket, grey t-shirt with some graphic decal, white sneakers and hipster glasses. To further emphasise how "cool" Game Developer Barbie is, she further has salon-perfect unnaturally deep red hair artfully streaked with brown.
And while you would think that a game developer would perhaps have a toy Android robot and other Google or Apple-themed paraphernalia around, instead Barbie has a shiny silver headset (does she work in customer support?), a MacBook-looking laptop and a tablet running a match-three mobile game app that looks a lot like Candy Crush.
"Open young techies to the world of game development with the Barbie game developer doll," Mattel touts on the product listing in its online shop. "Inspire young gamers with this doll who is at the top of her game!"
Do we want to inspire more girls to get into science, technology, engineering and mathematics (STEM) careers? Hell yes, but I'm not sure that this is the way to do it. Obviously, Mattel is trying, and this doll is markedly better than the children's book it released in 2014 called Barbie: I Can Be a Computer Engineer, which depicted Barbie as having a bright pink laptop and as needing lots of help from men to do the actual programming.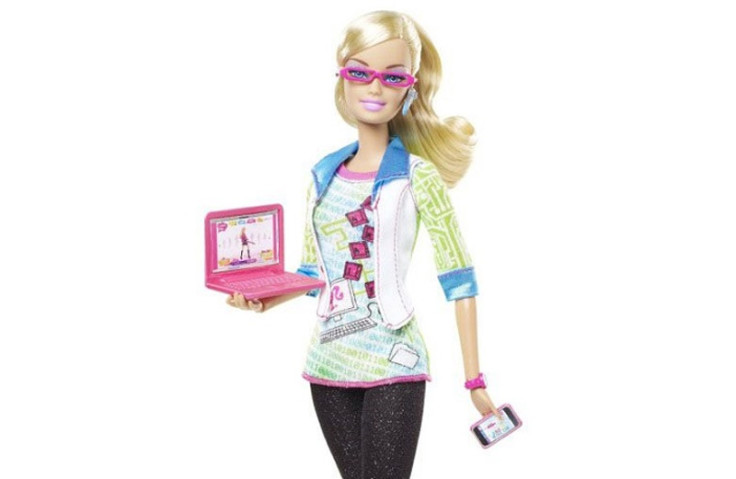 But it's still not good enough. Game Developer Barbie looks nothing like any of the female developers I've ever met, and if I were to buy any of them this doll to give to them as a gift, they'd think I was making fun of them.
Just about the only thing accurate about this doll is the grey decal t-shirt, but it wouldn't be some hipster graphic – many game developers and software engineers wear t-shirts given out by their companies promoting their own brands and products, or freebies given out by Silicon Valley giants like Google, Facebook, Twitter and the like, as they're the easiest things to put on when you can't be bothered deciding what to wear to work.
And the screenshot on the laptop that looks almost identical to MacOS – which I don't think Apple has given copyright permission for Mattel to use by the way, since there's nothing about this on the product page – doesn't feature Barbie in the middle of compiling or debugging some code, or designing some amazing character that would be suitable for League of Legends, Skyrim or Doom. No, she's building some Jewel Quest-meets-Tetris nonsense instead.
Gaming news site Kotaku managed to get hold of one of these dolls, and on the side of the box, Mattel states that game development requires teamwork, creativity, technology, maths, storytelling and art, as well as pretty accurate explanation of what types of platforms games can be found on. OK, that's acceptable, but why isn't Barbie depicted working on anything other than the simplest of mobile games? Not cool, Mattel.
© Copyright IBTimes 2023. All rights reserved.