Whether you are gripped by Daenerys Targaryen's stern delivery in Game Of Thrones or chilled by Claire Underwood's icy exterior in House Of Cards, every TV addict has a favourite small screen heroine.
With the soaring popularity of streaming services such as Netflix, there has never been a better time to get stuck into an addictive box set. The demand for TV shows is at an all time high and simply put, staying in with a good series has become the new going out.
How many times a week do you overhear a conversation - if you are not involved in one yourself - about the latest Game Of Thrones episode or Mad Men's final season? Chances are, probably lots.
But what viewers may not realise is that at the very heart of these shows is a powerful woman steering the machine.
It may be more obvious if the characters are in positions of power like Scandal's Olivia Pope putting out fires all over the White House or Emily Thorne aka Amanda Clarke taking Revenge on The Hamptons.
But even more impressive are the characters inconspicuously working behind the scenes, such as House Of Cards' ruthless Claire Underwood or The Walking Dead's Carol discreetly planting seeds in Rick's ear. But the landscape of primetime TV does not consist of just one type of dominant heroine.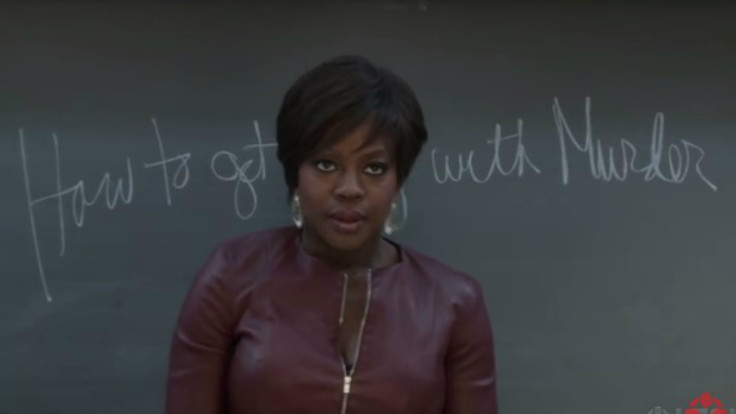 Utilising her intelligence and position as a respected lawyer, How To Get Away With Murder's Annalise Keating is able to ensure her loyal students happily wait at her beck and call.
Michonne from The Walking Dead barely says a word but knows how to control a situation by silently observing and putting her intellect to work. Season five especially saw her boldly challenge group leader Rick on many occasions and win.
At a time when women still face inequality and gender stereotypes, it is refreshing to see what was once regarded as the weaker sex rise to the forefront by using their brains instead of their breasts.
Admittedly, that is not to say TV's other heroines have not used their sexuality as a means of control.
The Fall's Stella Gibson, played by Gillian Anderson, is a talented detective superintendent but there have been many a time when the DS has taken advantage of admiring men falling weak at the knees.
In the same vein, Olivia Pope may like to strut around the West Wing but once she is inside that Oval Office, it is only a matter of time before she and President Fitzgerald Grant are pressed up against the wall - much to the annoyance of many viewers who believe this love affair, although engaging, is weakening her character.
The fine line between love and power has also come under the microscope in Showtime's Homeland. Claire Danes's no-nonsense character Carrie Mathison has put her position at risk on multiple occasions for the sake of her dangerous dalliance with Marine Nicholas Brody.
Watching successful characters like Pope and Matheson succumb to passion, feels like a worn-out and tired stereotype of women.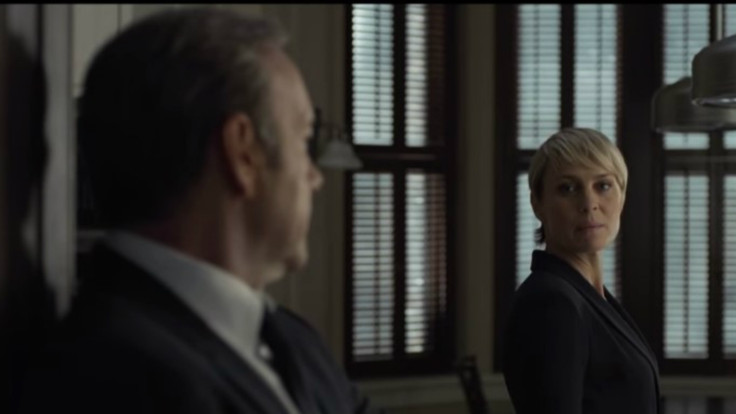 However, in real life nobody is perfect and for all their faults, there is no denying that these women are still at the centre of their empires.
Lead male characters like Empire's Lucious Lyon may believe they are holding all the cards but they are totally oblivious that the leading ladies in their lives are really turning the wheels.
The changing ratio of male to female power doesn't only exist on TV - it is also evident in the real world. Former US Secretary of State Hillary Clinton recently announced she is running for president in the 2016 election run.
Although the former First Lady lost the Democratic nomination to President Barack Obama in 2008, recent polls suggest America is more than ready to vote a woman into the White House.
Is this changing shift in attitude responsible for the abundant female leads fronting political dramas?
State Of Affairs, Veep, House Of Cards, Scandal - all political dramas and all led by women.
On the other side of the coin, film does not appear to be as welcoming to women at the moment - The Hunger Games and Insurgent/Divergent boast Jennifer Lawrence and Shailene Woodley as the respective leads but there are hardly any other franchises with a female at the forefront.
Perhaps this is why movie actresses like Gillian Anderson, Halle Berry and Patricia Arquette are opting for recurring roles on TV.
Of course, the notion of independent women on the small screen is not entirely new - Buffy The Vampire Slayer is a case in point - but it is enjoying a renaissance.
Show writers are clearly trying to match developments in the real world to their storylines, hence casting more women in main roles.
Of course, it is great to have brilliant actors like Kevin Spacey, Bob Odenkirk and Matthew McConaughey headlining certain TV shows but the future is looking bright for women. As a wise lady once said: "Women have always been the strong ones of the world."