Game Of Thrones season 6, five days to go: Why Cersei Lannister has not been killed off yet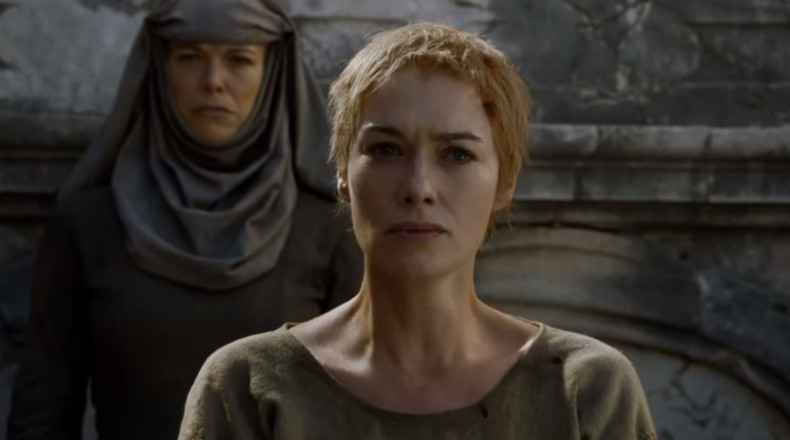 Only five days remain for Game Of Throne fans to start a new string of discussions on the myriad twists and turns of the George RR Martin-created TV drama. Counting down to the day the show's sixth season finally debuts, IBTimes UK offers a brief history on the key characters and plots within this fantasy world.
Cersei Lannister
One of the lessons you learn from Game of Thrones is that the best way to survive is by having your claws out at all times, and no one proves this better than the Queen Mother, Cersei Lannister, played by Lena Headey.
Right from the very beginning fans were shown what a vicious person Cersei can be. At the start of season one, we found out that she was in an incestuous relationship with her twin brother Jamie while married to the then-king Robert Baratheon. And then, to hide this relationship she egged Jamie to kill 10-year-old Brandon Stark who spotted them right in the middle of the act.
While her plan was not successful, she later did manage to get rid of a number of her other problems. First she sees to it that her drunken fornicating husband Robert meets with a "hunting accident" and dies and then allows her horrible son Joffrey, the new king, to cut off the head of season one's hero Eddard Stark, the Warden of the North, when he finds out that her children are not Robert's but Jamie's.
By this point in the series, most of the audience recognises her as a bad apple, but nothing prepares them for the way she allows her evil son the new king to bring the kingdom close to ruins and makes terrified Sansa Stark (who is supposed to marry Joffrey) a puppet in the whole ordeal.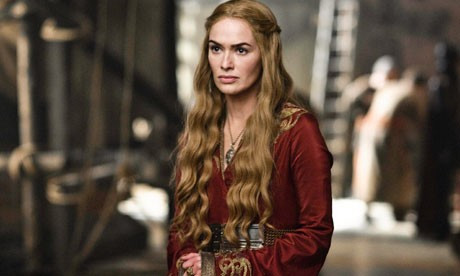 Cersei Lannister (HBO)
Cersei is the kind of personwho likes bending people to her will by playing on their weaknesses and "revenge" is her game of choice. So when Tyrion arrives at King's Landing as acting Hand of the King, she threatens to hurt his mistress Shae (oops! She arrested the wrong woman, Ros) as insurance against Tyrion placing Joffrey in harm's way during the battle of the Black Water.
By season 3, Sansa has been made to marry Tyrion, which allows Joffrey to wed Margaery Tyrell, one of Cersei's biggest threats. This young girl is charming, beautiful and the whole of King's Landing seems to love her... out with the old and in with the new, we say!
But evil doesn't always win, and on the day of their wedding, Joffrey died from poisoned wine, allowing Margaery to marry the next in line to be king, Tommen.
In Cersei's eyes, Tyrion was the one who killed her son; after all, he did threaten to do something like that. "The day will come when your joy will turn to ashes in your mouth," he told her when she threatened to hurt Ros. She finds ways to implicate her brother "the imp" until finally he is found guilty by his own father and sentenced to death.
While young King Tommen is busy enjoying his new marriage, chaos breaks out in the city with a new group of religious fanatics, who are on a mission to cleanse King's Landing of its sin and corruption. Instead of working to punish the rebels, Cersei makes a deal with their leader, the High Sparrow and using this deal, allows them to arrest Queen Margaery's brother Loras on the grounds of buggery. But when she lies to the High Sparrow to defend her brother, even Margaery is arrested and locked up in a prison cell.
The High Sparrow has plans of his own though and soon even Cersei finds herself behind bars after being accused of incest. By the end of season 5, she finally admits to the charges and is released but only on the condition that she walk through the streets nude from the Great Sept of Baelor to the Red Keep. By this time we've seen almost all the female characters nude!
Cersei Lannister: Mother of the year
If you forgot just how vindictive the Queen Regent was, by now you have a better idea. But despite all her wrong doing, it's difficult to ignore just how much she loves her children. In the words of her younger brother Tyrion, "You love your children. It's your one redeeming quality; that and your cheekbones."
Time and again we see that Cersei will go to any ends to protect her children. She is distraught when her daughter Marcella is sent off to Dorne and even more rattled when she receives a threat regarding the young princess's life.
Despite her own shortcomings, she tried her best to steer stubborn Joffrey towards diplomacy rather than straight-up violence and when Tommen marries Margaery, she sets aside her hatred for the new queen and actually exchanges a few kind words with her, just so that her son may remain happy.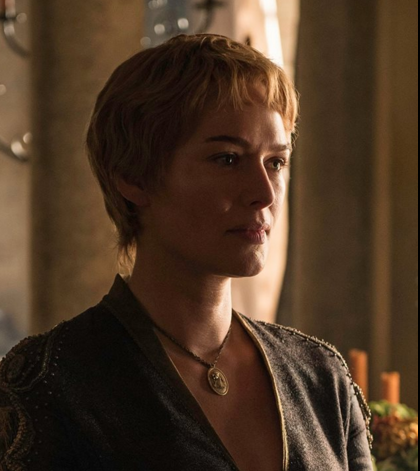 Cersei is now out for revenge in season 6
HBO
What to expect from season 6
This is Cersei we are talking about so expect lots and lots of revenge. The High Sparrow will pay; if she ever finds Tyrion, he will pay; Sansa will pay for having something to do with Joffrey's death; and so will all those who have been working to over throw the Lannisters and take over the throne.
It's no wonder that the show's producers have killed other favourite characters left, right and centre, but left Cersei alive and well. "Dislike" trumps "fondness" when it comes to character ratings we guess!
Game Of Thrones season six will premiere on HBO on 24 April at 9pm ET