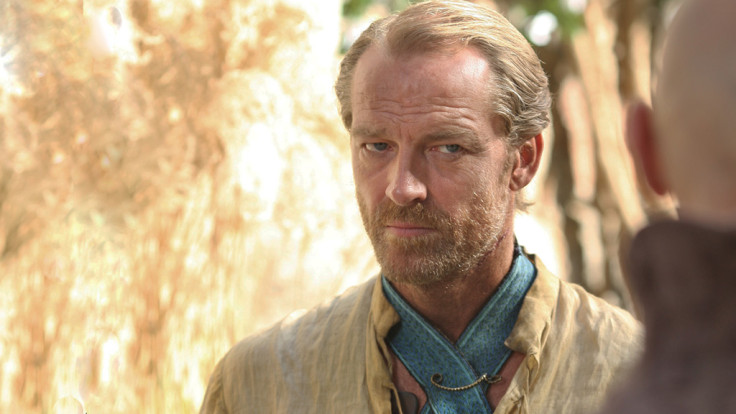 Game of Thrones star Iain Glen has spilled some spoilers about his character Ser Jorah Mormont, and the future isn't looking too bright.
The 55-year-old star made some candid remarks about his fate on the show, hinting that he hasn't got long left. Jorah has endured many ups and downs over the past six seasons of the fantasy show, from being Daenerys Targaryen's chief advisor to her slave.
He also contracted the deadly greyscale disease along the way and the last time we saw him was when he rode off into the Seven Kingdoms in hopes of a miracle cure to save his life at the end of season six.
But actor Glen, who starred as Richard Carlisle in Downton Abbey, has insinuated that he might not have long left on the HBO hit show.
On his love for playing Jorah, he told Stuff: "I've always enjoyed playing Jorah. It's been a role that's been good to me so far."
Hinting that his character may be kicking the bucket soon due to the show's "high amount" of deaths, he said: "There's quite a high death count in Game of Thrones and they don't blanch at removing favourite characters. They just get rid of them in a brutal way. My end may well be close but so far I'm doing okay."
He also believes that he's not physically right for the part, believing that Jorah – who has sustained an unrequited love for Daenerys through several series – had dark hair.
Glen added: "I don't think I bear any physical resemblance whatsoever to the character that George RR Martin described in the books on which the series is based.
"I think he was a very dark-haired, wiry man with an ugly face – I'm not saying I don't have an ugly face – and I think quite short and stocky.
"But they probably thought it would be good if you could see why (Jorah and Daenerys) might get it together. If you had an ugly stump of a man who had no chance whatsoever and was fairly repellent then it would be harder for them to tell that story," he continued.
In season six, Jorah revealed his greyscale to Daenerys and his intention to end his life before the illness overtakes him. She then ordered him to find a cure for his condition and return to her, declaring that she will need his counsel after conquering Westeros.
Game of Thrones season seven premieres on Sunday 16 July at 9pm ET on HBO in the US and at 2am on Monday 17 July on Sky Atlantic in the UK.