Season 8 of Game of Thrones is yet to get its premiere date or start filming, but already the cast members cannot stop talking about how epic it is going to be. From the possible airing date to the length of the episodes and the intensity of the drama, the show, it looks like fans can definitely expect a high-octane closing to the HBO hit.
Miguel Sapochnik, David Nutter, David Benioff and Dan Weiss to direct
Speaking with Huffington Post, John Bradley, who plays Sam Tarly on GoT said that season 8 is in good hands with Miguel Sapochnik and David Nutter. "Clearly every single episode of the six you've got left in season 8 is gonna be monumental and needs somebody at the helm who's done that kind of high-stakes, high-octane direction before for us," he opined.
"I think what we used to call Episode 9 in 'Game of Thrones' folklore — the episode when everything comes to a head and you get a lot of spectacular sequences — I think you're gonna get six 'Episode 9s' this year.
"You can tell that because we've got directors who have been in charge of some of the most huge setpieces in the past doing episodes all throughout the season," he added.
Bradley went on to describe David Benioff and Dan Weiss directing the finale as "poetic".
"They know everything about the show. They've been in charge of everything ― every key decision in all seven seasons so far has been made by David and Dan," explained. "I think they've done an incredible job with this series. They deserve everything they get, and they deserve the right to finish this show off in the way they see fit. I don't think there's anybody better qualified, so I can't wait."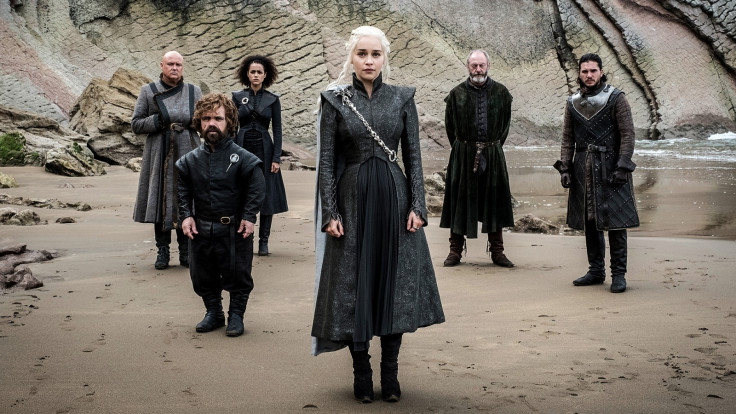 Season 8 is going to take much longer to film
Liam Cunningham who plays Ser Davos on the show believes that considering filming is expected to take longer than in the past, it could mean longer episodes as well. "[They] definitely going to be bigger and what I hear is longer," he told TV Guide.
"We're filming right up until the summer. When you think about it, up until last season we'd have six months to do ten episodes, so we're [doing] way more than that for six episodes. So that obviously will translate into longer episodes."
Actor Iain Glen who's character Jorah Mormont made a big comeback in season 7, also confirmed a lengthier filming period.
"We're all starting to occupy the same territory. We're all starting to be in the same storylines and so they can't [have two filming units] anymore," he told RadioTimes at Comic Con Stockholm. "I think this last season will take much longer to shoot because they can only use one unit because we're all in the same sort of scenes."
Season 8 of Game of Thrones is expected to premiere in 2019.