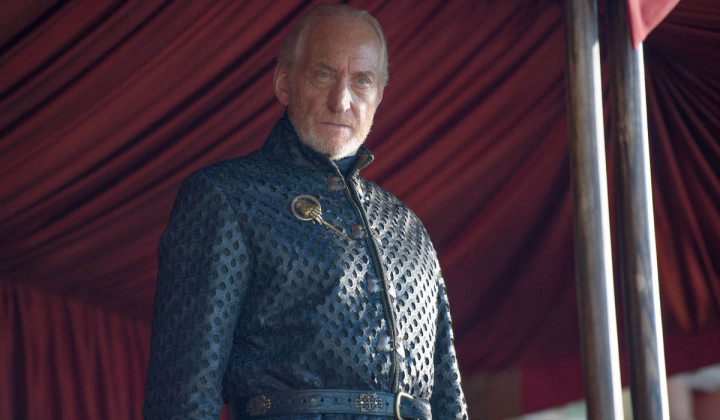 Game of Thrones star Charles Dance has confirmed his involvement in the fifth season of HBO's fantasy epic series.
WARNING: Spoilers for major season four of Game of Thrones follow...
Speaking to MTV the British actor confirmed that he won't be "completely missing out" on the new season set to air next year.
This is pretty huge news considering his character Tywin Lannister's death in season four finale The Children at the hands of Peter Dinklage's Tyrion Lannister.
His revelation came after delcaring that he wouldn't be spoiling anything during the interivew, before calling his character's farewell a "suitably ignominious end".
Dance is then asked whether he feels sad to be missing the next season, prompting his shocking response. "Well, I'm not completely missing out on the next series. More than that I'm not going to say.... so... [laughter] It's not the last you'll see of Tywin Lannister is all I'll say."
In all likelihood the scenes involving Dance will be flashbacks or hallucinations of some kind, perhaps haunting the messed up (that's putting it lightly) Lannister children.
Season four of the show was its most successful to date with a season high viewership of 7.2 million for seventh episode Mockingbird.
Game of Thrones is currently shooting its fifth season in Ireland ahead of a television debut in early 2015.