After selling millions of records and dabbling in moves, it seems Mariah Carey's new venture is in strategy games.
According to TMZ, the Hero hitmaker has signed a multi-million dollar deal to become the new face of Game of War: Fire Age.
The celebrity news site reports that the 45-year-old star will replace Sport Illustrated model Kate Upton, who has been appeared in the game's promotional material for nearly two years.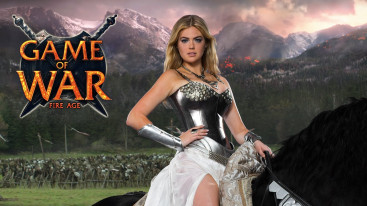 In 2014, Forbes reported that developers Machine Zone paid $40m (£25m) to acquire Upton's services.
Carey's campaign for the game will apparently include photoshoots and an advertisement shot by Terminator Genisys director Alan Taylor.
As an added bonus, Carey's music will be included in the game's soundtrack.
The news comes just weeks after Carey kicked off her highly anticipated residency at Caesars Palace in Las Vegas.