Mariah Carey Caesars Palace residency: Hero singer cancels Las Vegas show due to bronchitis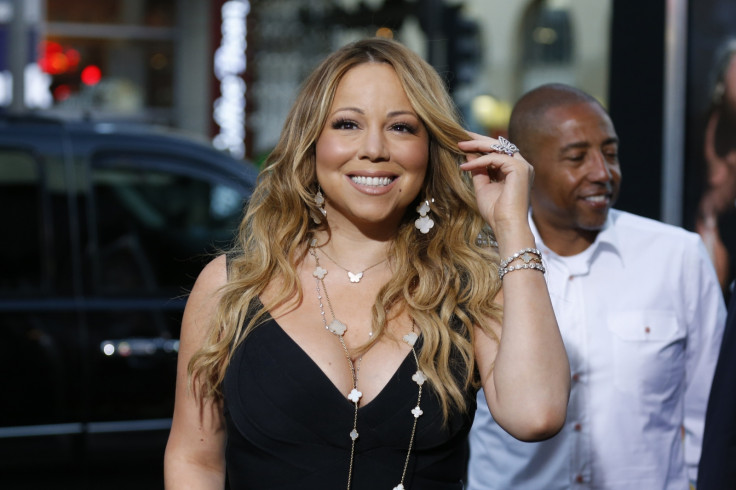 Just days after kicking off her highly-anticipated residency at Caesars Palace, Mariah Carey has been struck down with illness.
According to TMZ, the Hero hitmaker is on doctors' orders not to use her voice after contracting bronchitis.
Fans that had flown to Las Vegas for the show arrived at the venue to be greeted with a sign that read: "Tonight's performance has been cancelled and will not be rescheduled."
Back in January the 45-year-old diva couldn't hide her nerves when she confirmed her new gig at the Las Vegas hotspot during a pre-recorded appearance on the Ellen DeGeneres show. Sir Elton John, Rod Stewart and Celine Dion are just a few of the names Caesars Palace has hosted.
"I'm going to do my first ever residency in Vegas at Caesars. This is a special event for me," she told DeGeneres.
"And again, I have to hope that the fans will enjoy this, 'cause I'm gonna be performing, which was kind of inspired by my album number ones, and this is now the updated version, with 18 of them."
"And hopefully other people will enjoy this," the songstress added.
Carey is the latest musician to cancel a concert in recent weeks.
In April, Stay With Me singer Sam Smith abandoned his Australian tour and a string of other dates around the world due to a haemorrhage on his vocal chords.
Earlier in May, Kelly Clarkson pulled out of a performance at The Star in Sydney on after coming down with "acute laryngitis".
© Copyright IBTimes 2023. All rights reserved.